Year 6
In the tabs to the right, you can find Year 6 Home Learning timetables and all of the accompanying work. If you need to substitute anything then please use websites such as Twinkl to support your learning and your Year 6 homework and 10 minute test books.
Remember it is key for children to revise any areas of difficultly to ensure they keep these fresh in their mind.
Owl's continue to complete outstanding work whilst at home, whether this is work set by school or other exciting activities. It is great to see so many amazing pieces of work from you. We are very proud of you.
Here is a sneak preview of Olivia's trendy menu design for a new Mexican restaurant called Mexico Come (means Mexico eats) The prices are even in Mexican Peso!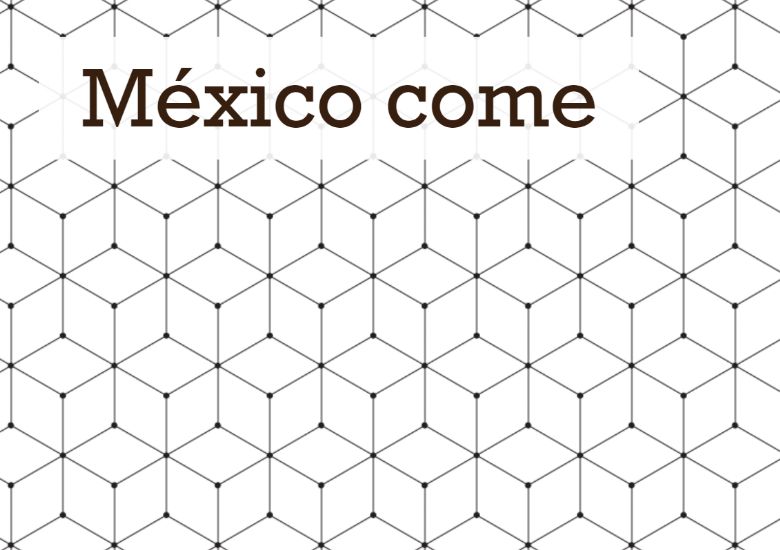 Lucas enjoying is Aquas Frescas - a fruity Mexican juice mocktail!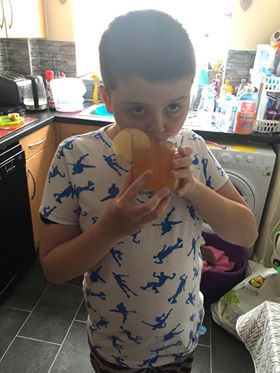 Some great Mandalas created by Alfie, James and Uno in school this week.

A beautiful picture of Hindu goddess Saraswati by Jessica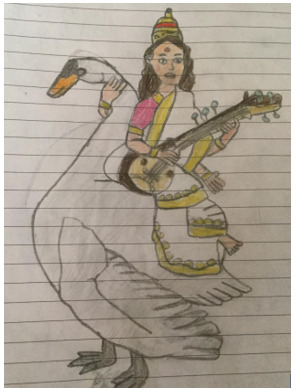 Lucas' drawing of healthy food plates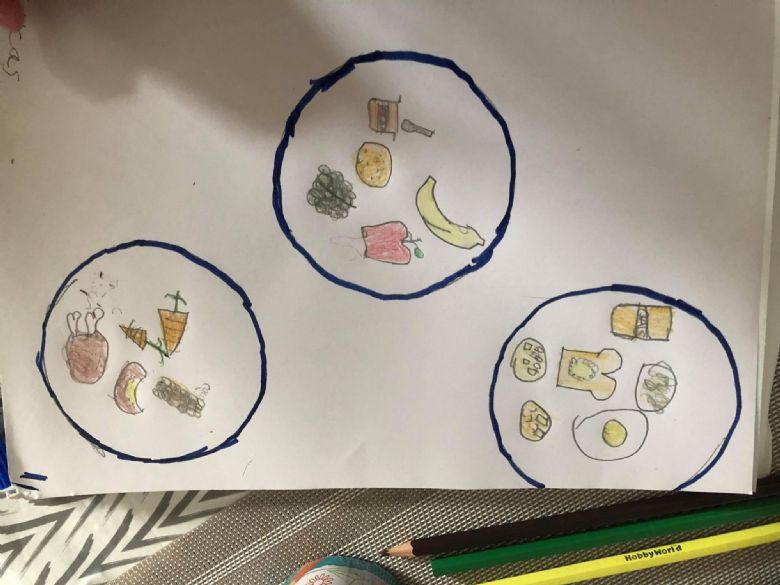 Harry's story about the journey of a red blood cell: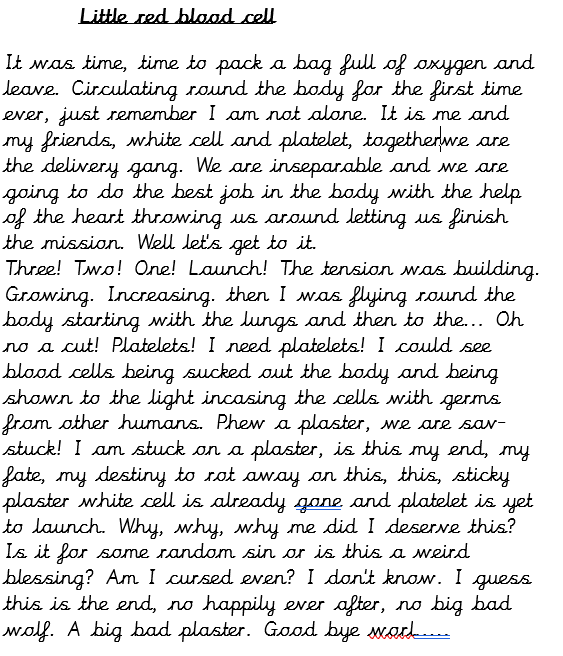 Freddie's 'blood' smoothie.
The raspberries or strawberries are the 'red blood cells'.
The marshmallows are the 'white blood cells'.
The sprinkles are the 'platelets'.
The pineapple juice is the 'plasma'.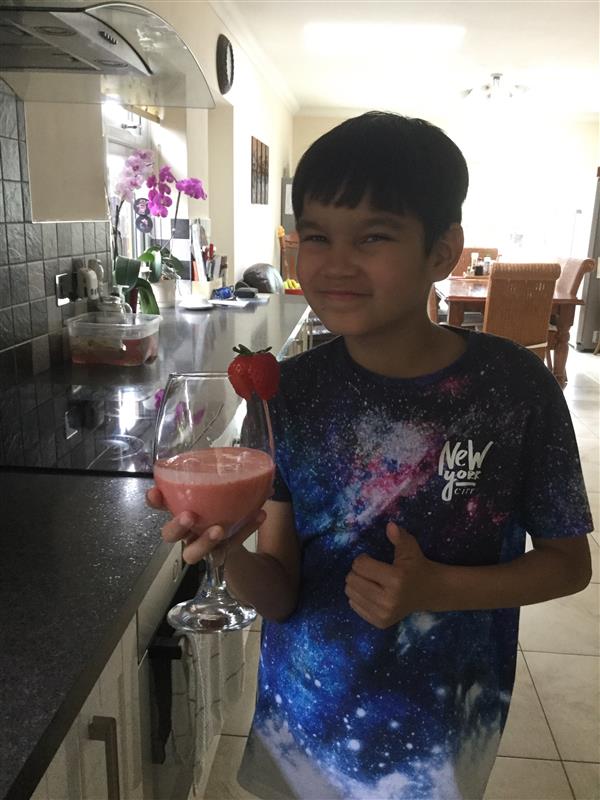 Jessica L's very precise diagram of the human heart.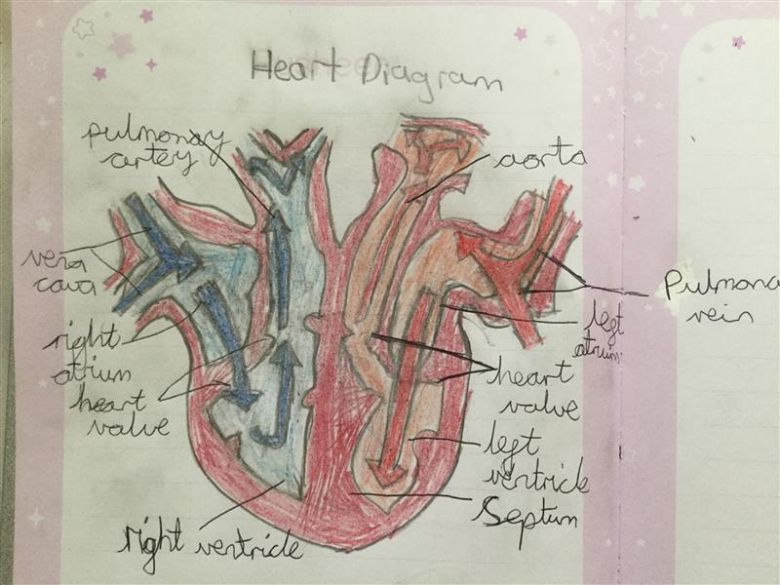 One of Kordian's amazing pictures created using food!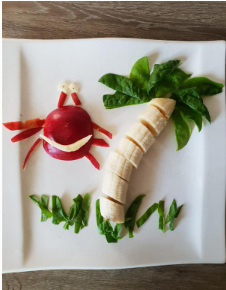 Freddie's storyboard which tell us about his normal day whilst in lock down!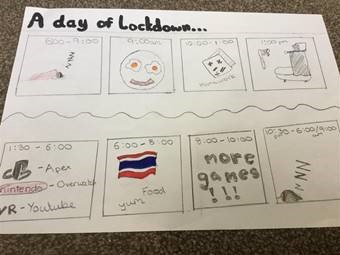 Holly's Sway all about VE Day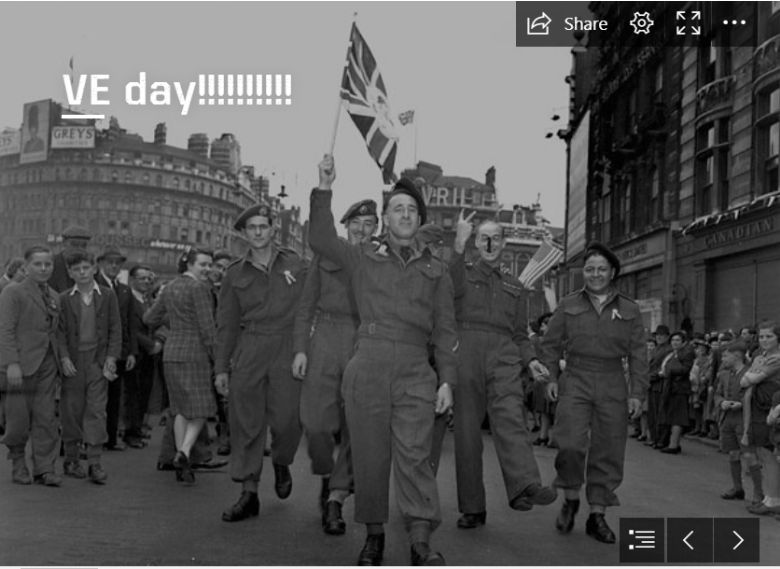 Here's a snippet from Harry's diary entry about VE Day:
May 8th 1945
Dear Diary,
War, frantic shopping, alarmed hiding: today it is over. Our strong, brave soldiers stood up for what they love and defeated the Germans (the Huns). The enemies led by their merciless prime minister Adolph Hitler. Today it is our time to shine and care for the brave, remember the fallen and praise the hero who listened to our people and gave them what they needed...Winston Churchill. He held the union flags high, worked with King George VI and pushed through this tragic event. The Blitz is just one of the events that occurred during the war. This led them to the front. The only communication to the loved ones was with letters, making postal services an essential.
How did this tremendous day start? It began when we heard it on the wireless. I can't wait to celebrate and until we have sausage and mash again, rations should never be classed as a meal! I can't think of how many evacuees suffered blackouts whilst being away from their parents... I'm just so glad it is over...
Kordian's homemade photo frame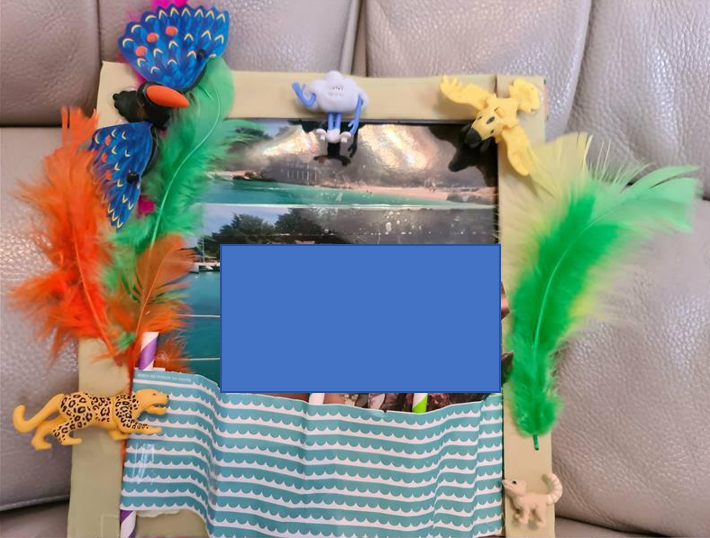 Sitara has been baking soda bread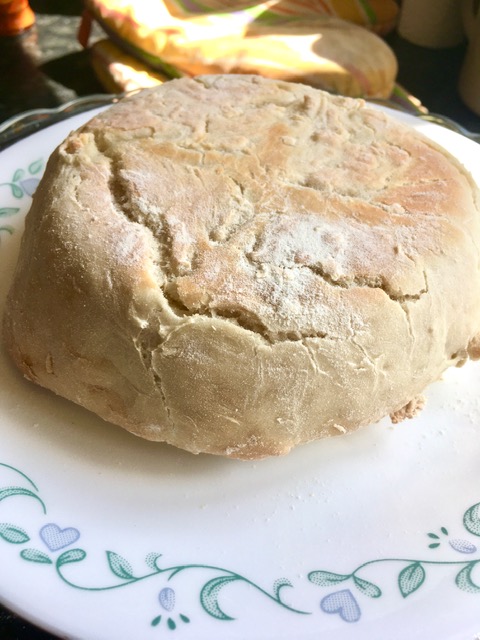 Liv's fantastic Science experiment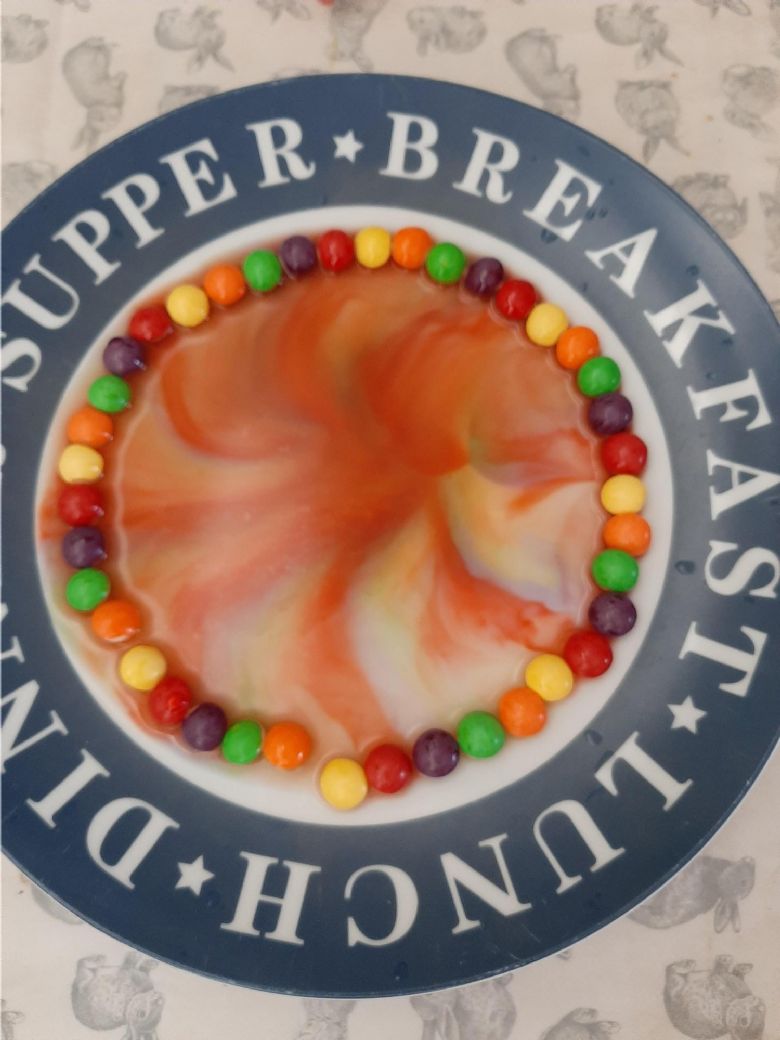 Maison's amazing drawing of a scene as described in a setting description he had read.