Year 6: Outstanding Owls
Our Outstanding Owls are taught by Mrs Tamkin.
This half term, we'll start by joining up for the war, following the journey of Will in the story 'War Game'. What would he have felt and what can we learn about the First World War? We'll delve into the causes of the First World War and what it was like to be in the WW1 trenches. Our research skills will help us to find out which countries were the Central Powers, which were the Allied Powers and which were neutral. We will order significant events and decide who were the most influential figures of the First World War.
After researching devastating battles. We'll reflect on the end of the war and the significance of Remembrance Day and poppies. We will examine artwork to pick out evocative imagery and thought-provoking themes.
6th September 2019 - Our WOW day
We thoroughly enjoyed our WOW day which introduced us to our new topic 'Fallen Fields' based on World War 1. We heard the declaration to war and learnt about how people and communities prepared for the war. Throughout the morning, we made colourful bunting and propaganda posters to encourage young men to sign up for the war and then we had a go at making trench cake. We weren't sure if we would like the cake but it was delicious - we can see why soldiers looked forward to their deliveries from home (yes - cake was sent through the post to the front line)!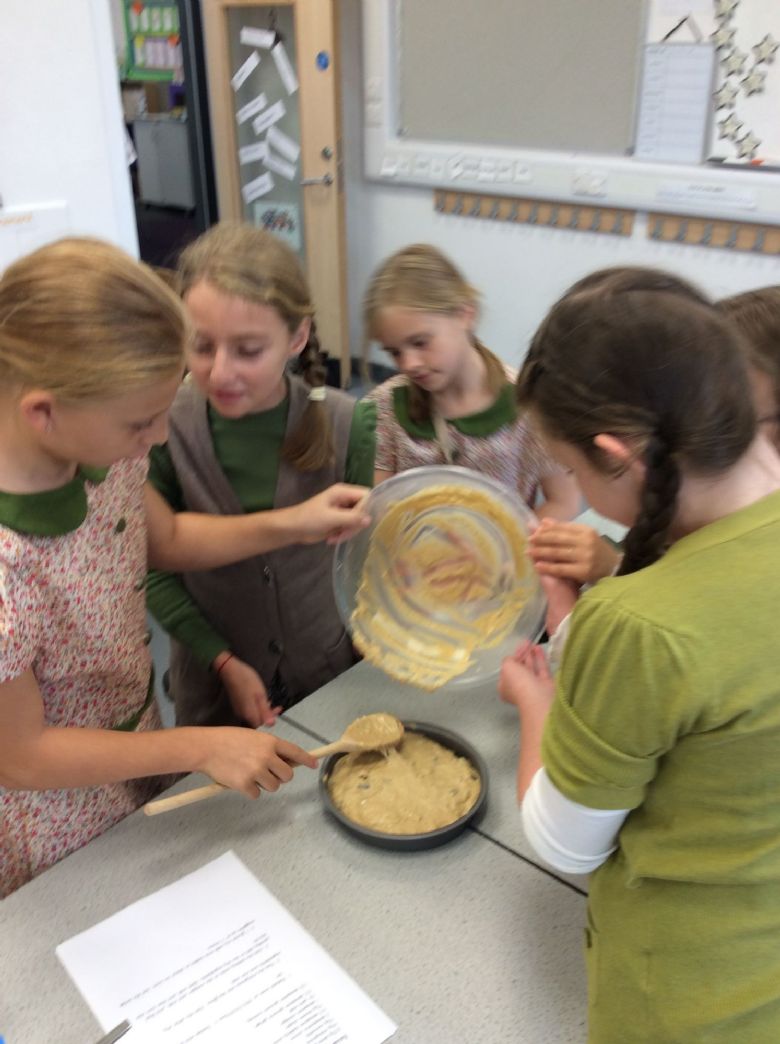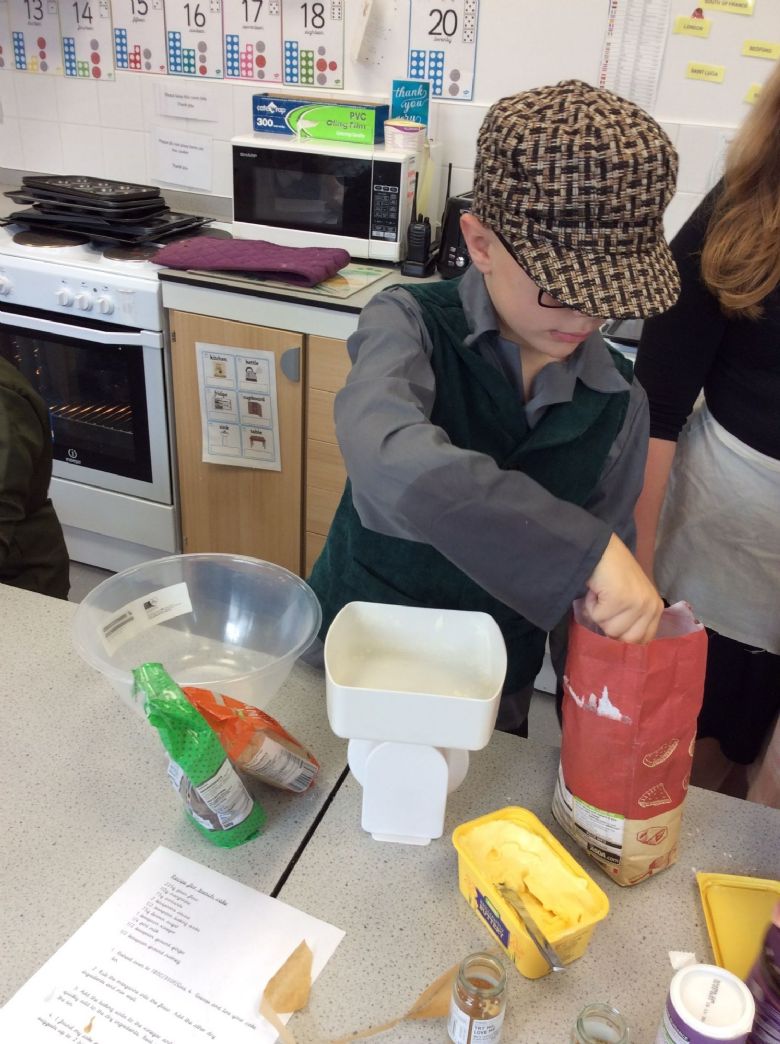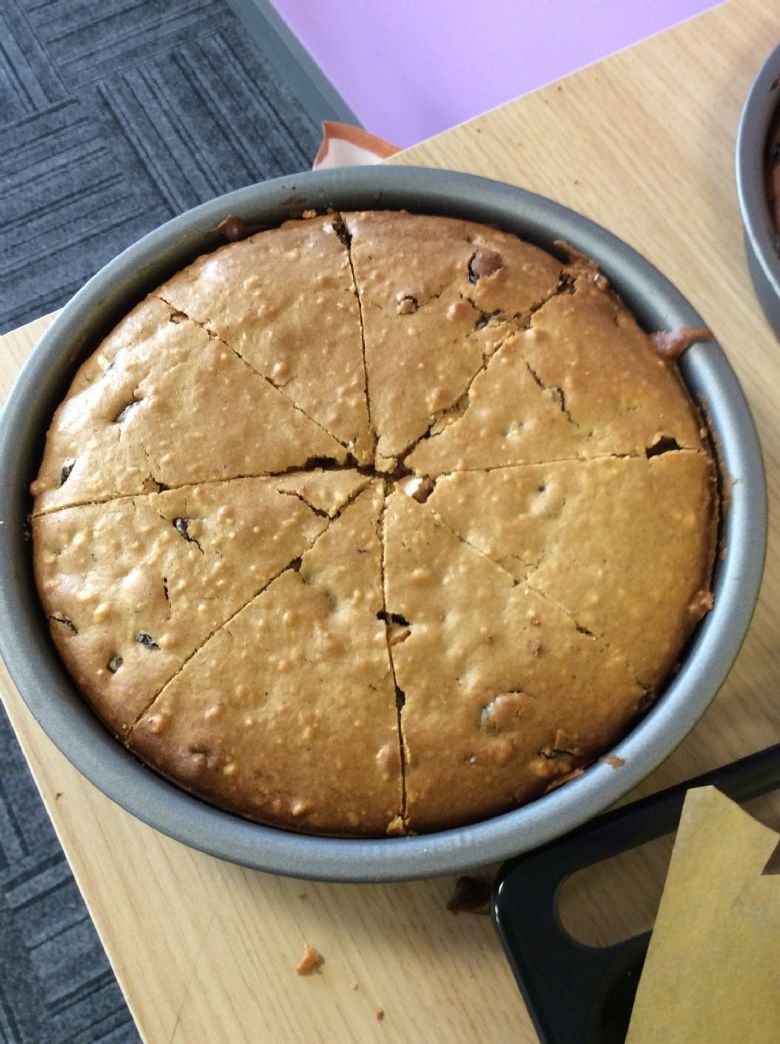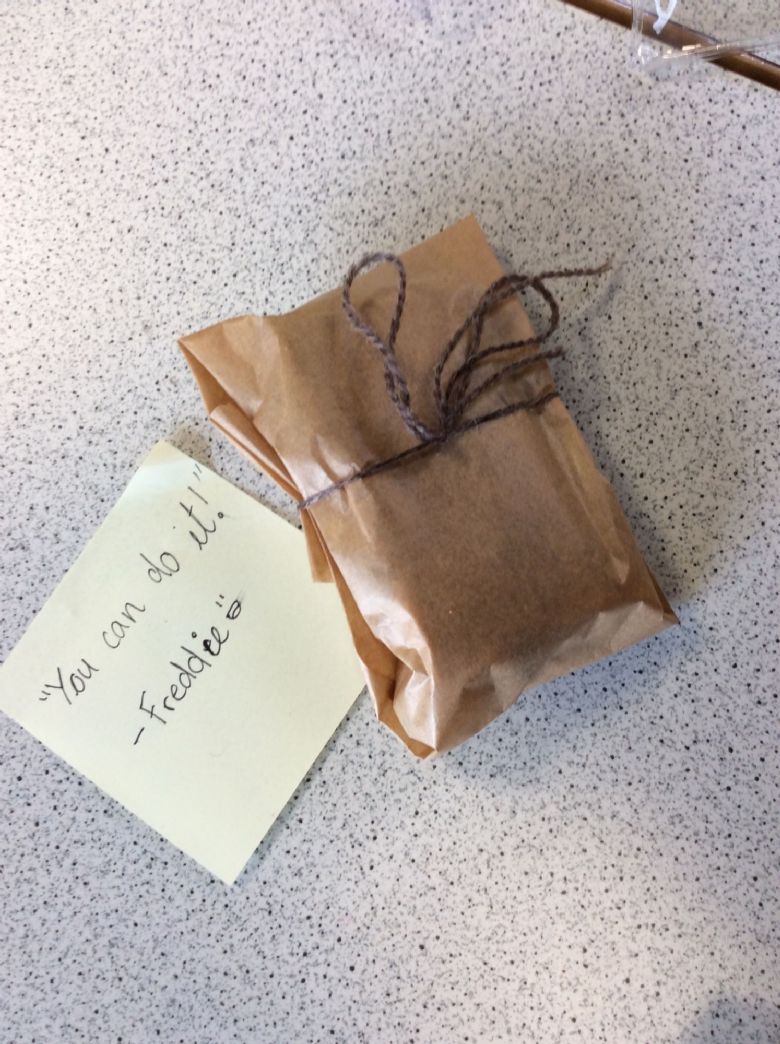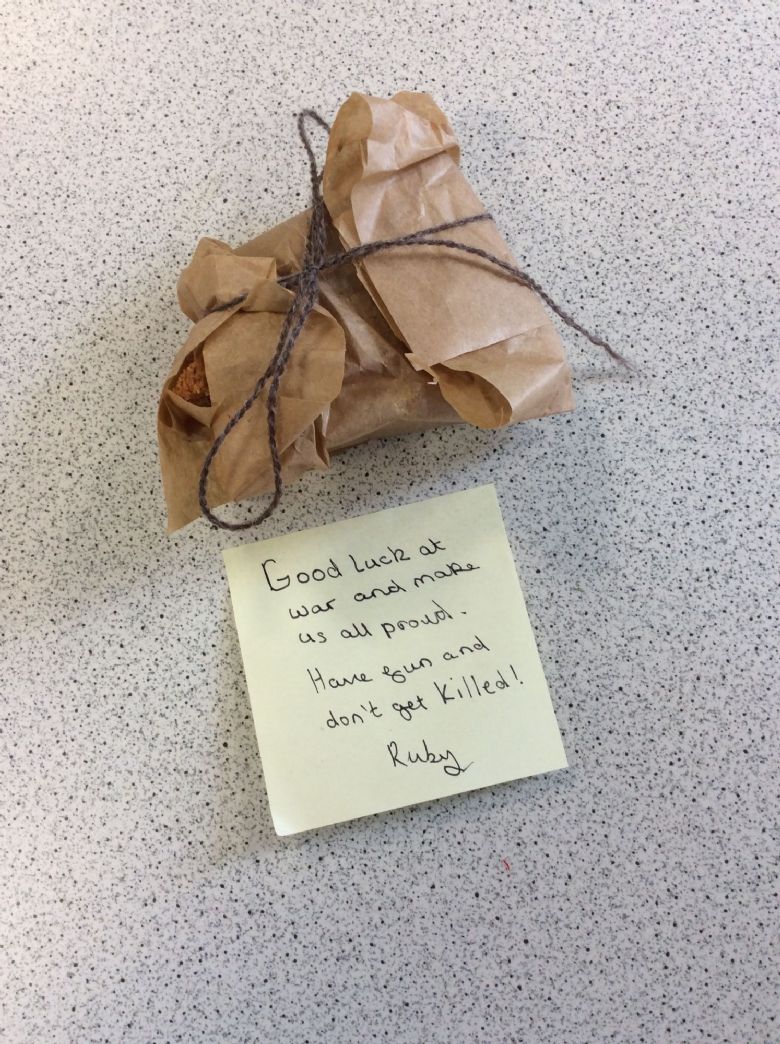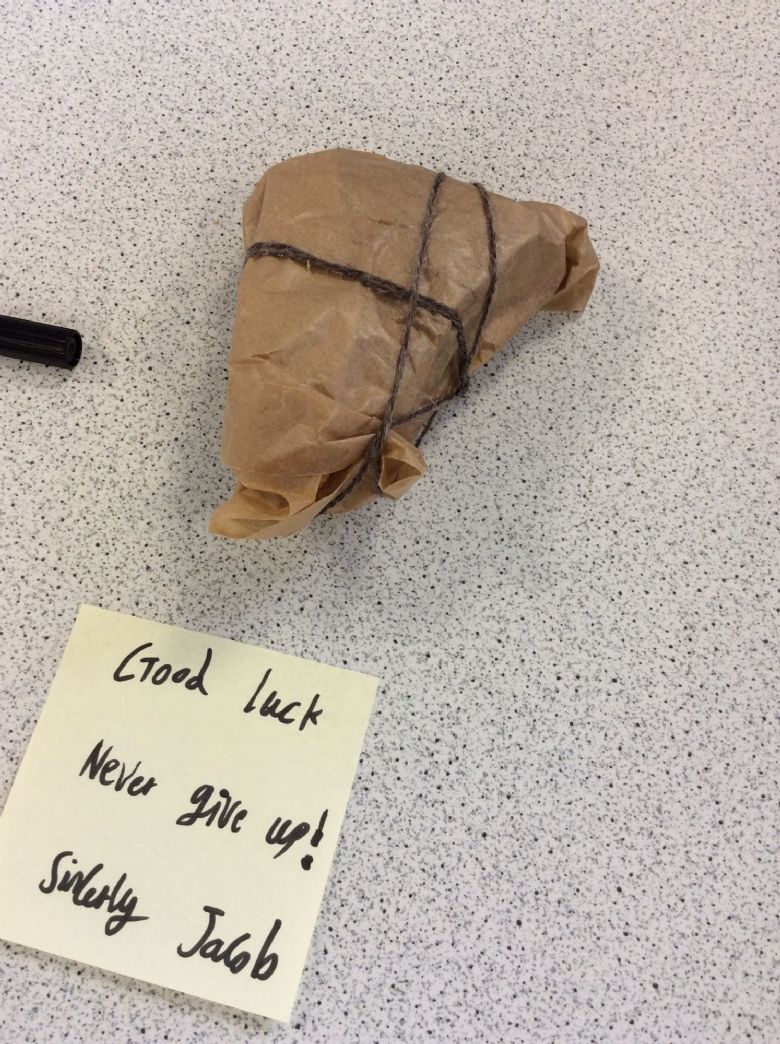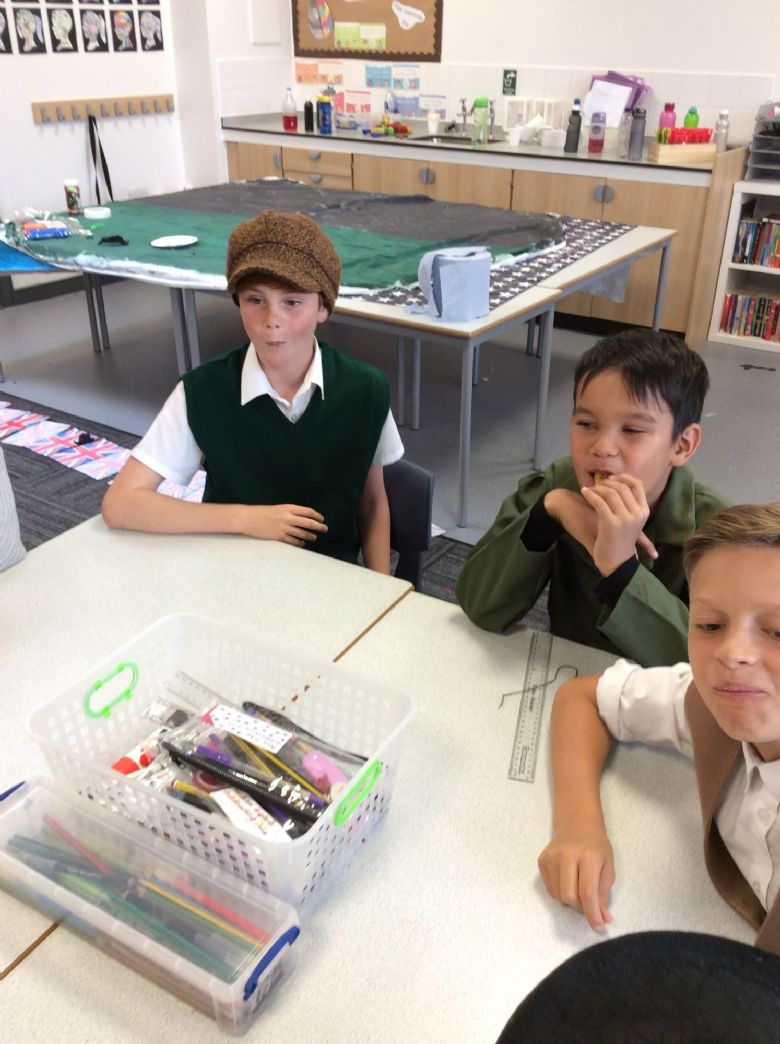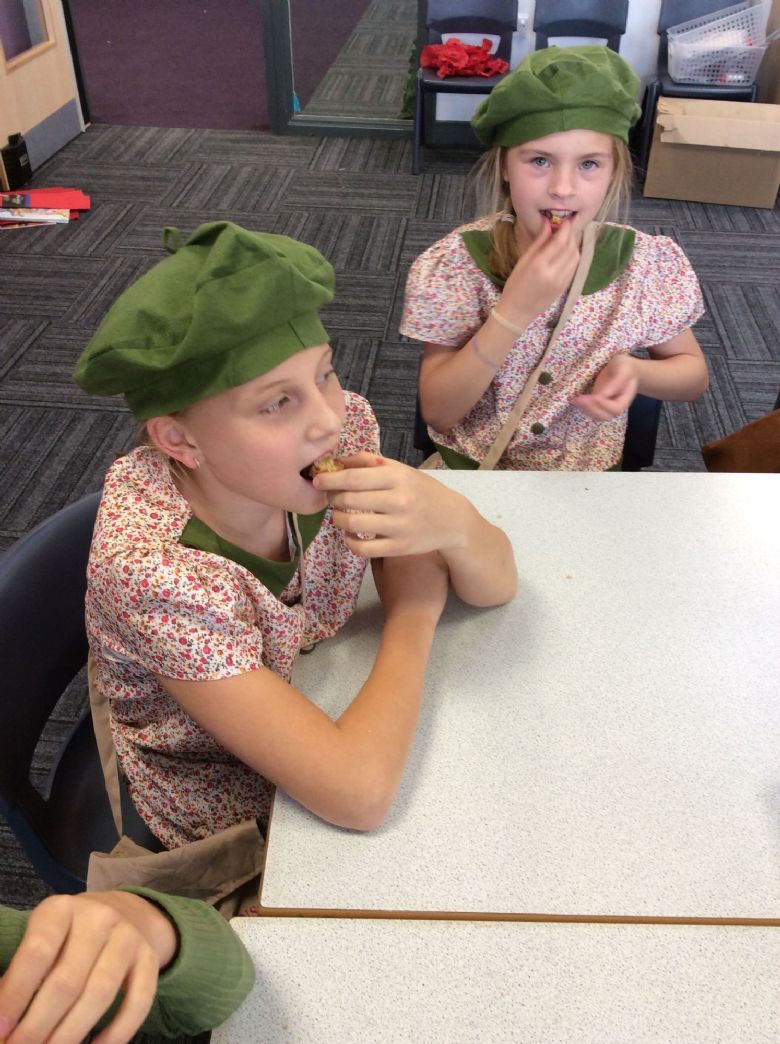 17th September 2019 - Our 'War Game' journey
We have been reading 'War Game' by Michael Foreman in English and learning about the main character, Will, and his journey to the war. It was a tough journey that took him through many different experiences. We wrote some amazing diary entries using our imagination to tell Will's journey: from the packed ship, to the speeding train, then the encouraging march until he reached the London Buses which would take him to the frontline. In our book War Game, we spent some time looking at the illustrations. We created our own watercolour artwork inspired by Michael Foreman's own work.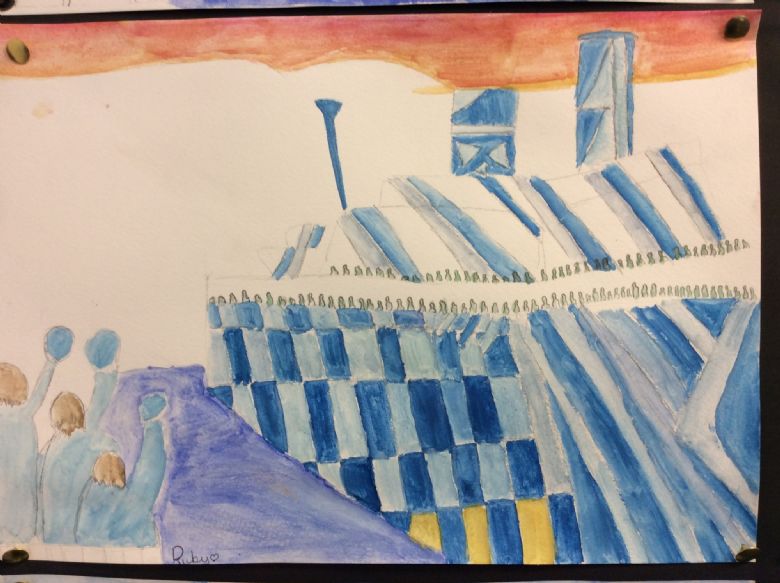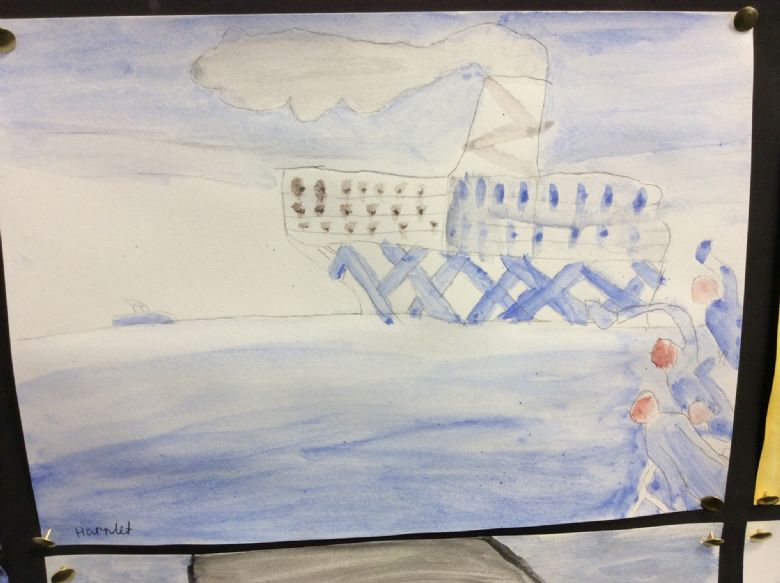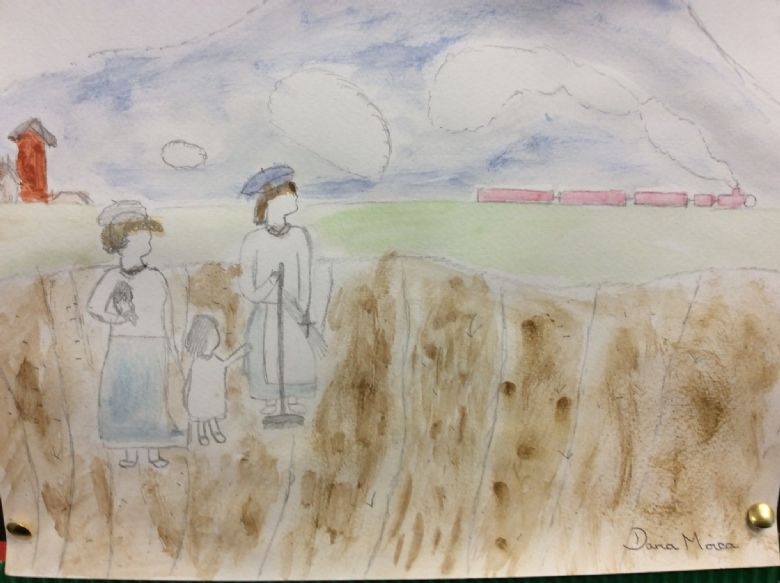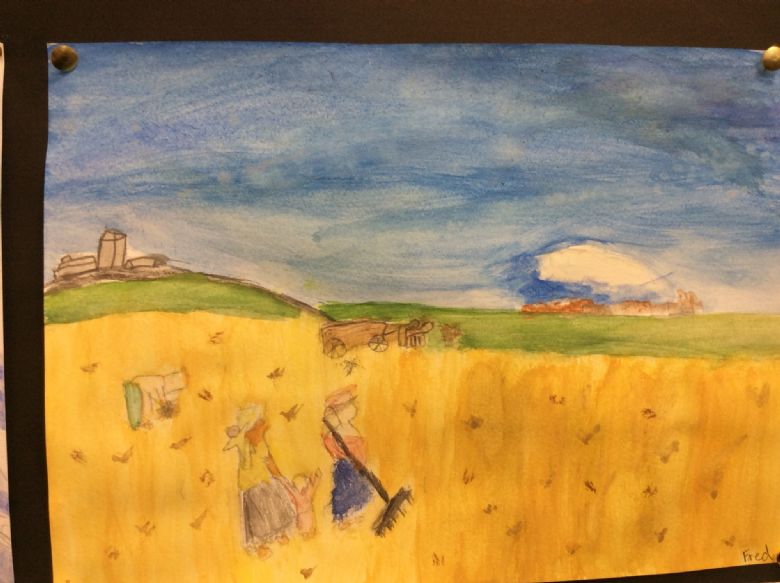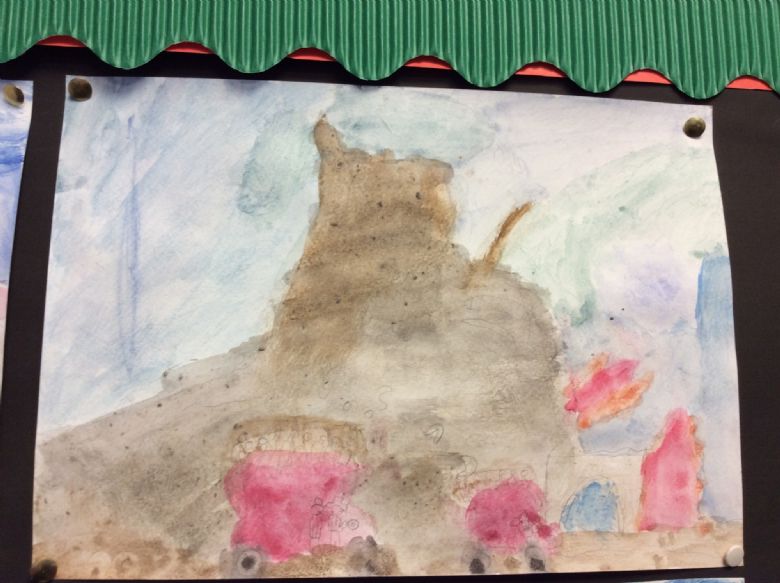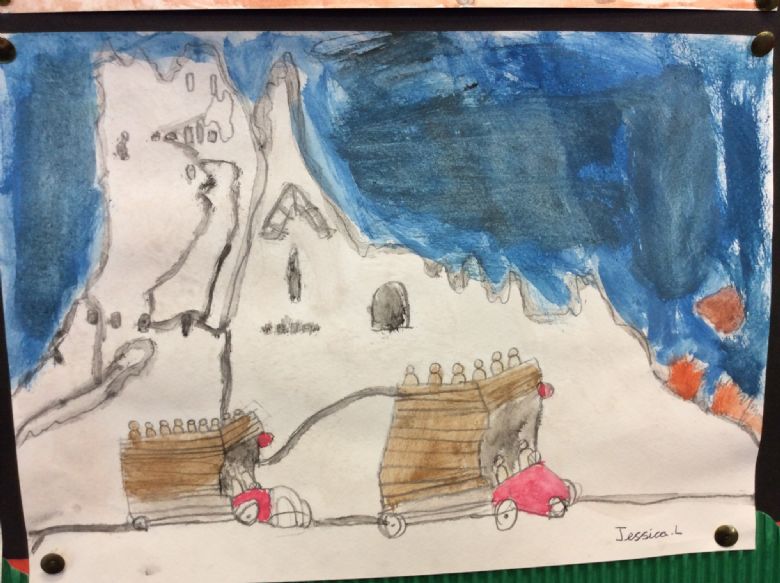 2nd October 2019 - Science
During our Science lessons this half term, we are learning about light. We are enjoying investigating how light travels, how reflections occur and much more. This week, we have tried making periscopes to demonstrate how light travels. We were excited about making our periscopes as we had been learning about how the WW1 soldiers had used them during their time in the trenches. We were a bit sceptical about whether they would work, but we were pleasantly surprised about the results.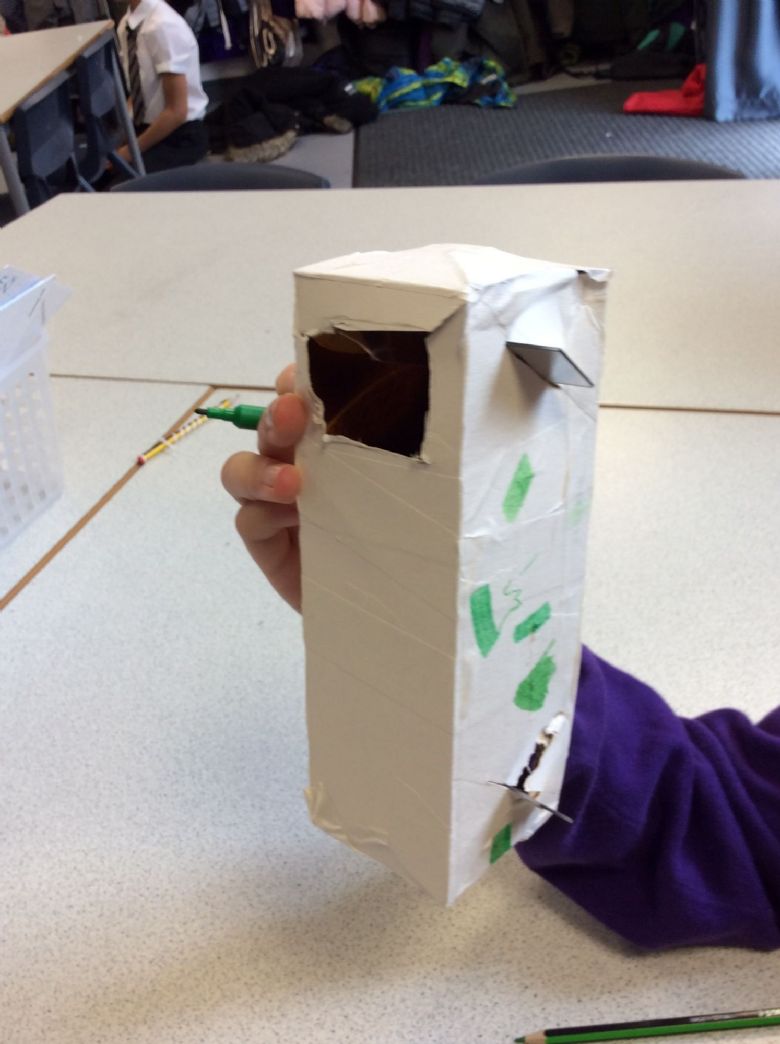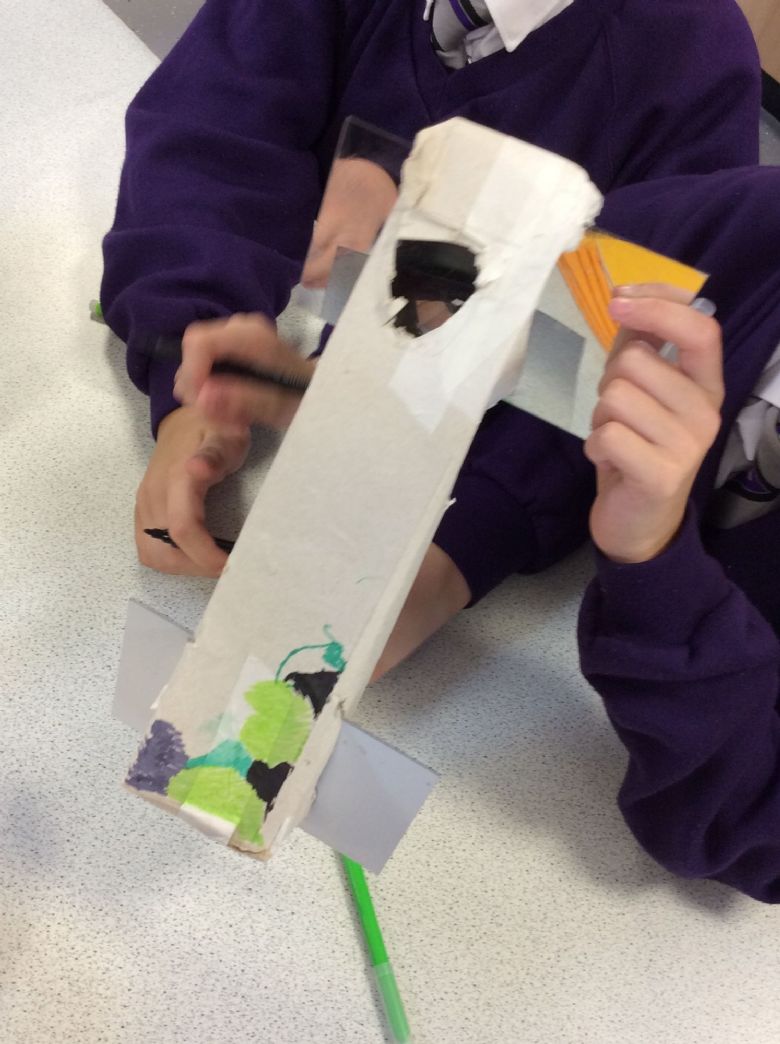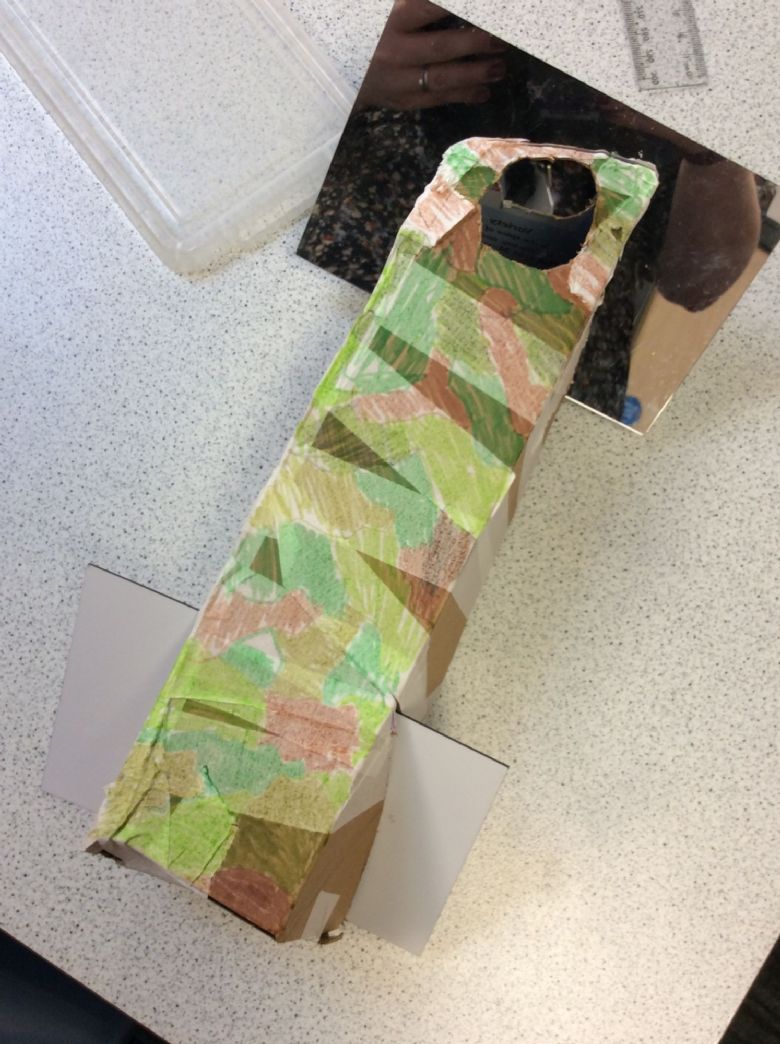 Overview by subject
English: We are focusing on the text 'War Game' and getting to know the main character Will. We will be writing a diary entry, a letter home from the trenches and a newspaper report about the Christmas Truce.
Maths: In Year 6, we will be exploring place value and working with numbers up to 1,000,000, before moving on to the four operations. We will be completing more complex addition and subtraction problems and developing our multiplication and division skills.
Science: This term the children will be learning about 'Light' and carrying out several investigations to explore how light travels, reflection and refraction. Children will be using key Science vocabulary and working scientifically.
Art and Design: We shall using our painting skills to paint a beautiful watercolour inspired by Michael Foreman, as well as some silhouette art linked to Remembrance. After comparing a range of war memorials, children will be designing and making their very own World War 1 memorial and epitaph.
Computing: This term will teach your children about digital safety and how to keep safe online.
Geography: Year 6 will look at maps and aerial images when researching the location of the battlefields in WW1, as well as identifying the countries involved in the war.
History: In history, children will learn about World War 1, which will include the causes, the different roles within the army, the role of the Salvation Army, the significance of the Christmas Truce and Remembrance Day.
PE: During inside PE, we will be exploring dance and movement to a variety of different genres. During outside PE, we shall be playing tag rugby.
Important Information
PE
Our PE days are Mondays and Wednesdays. Please ensure your child has their PE kit at school, hair tied back and no earrings.
Reading Books
The children are given daily reminders to check if they need to change their book.
How You Can Help Your Child at Home
Homework- Year 6 homework looks slightly different. Children will be set work to complete from their SATs preparation workbooks on a Friday, which is then due in the following Wednesday.
Spellings - Children will be taught the new spelling rule on a Friday, they must then investigate and create their own spelling list, spelling list to be complete by a Monday, but the spelling task (spelling flower, silly sentences) can be completed by Wednesday.
Reading to your child is still important, even as they become more independent readers. Sharing a story helps the children to become better readers and writers themselves, so please continue to do this!
Follow up research, visits or discussions with your child about what they are learning.
Using our amazing online resources: ReadTheory, TTRockstars and SumDog.
If you have any questions or concerns, please don't hesitate to ask.