Skills Builder
Rushden Primary Academy works with The Skills Builder Partnership to ensure every learner has opportunities to build eight essential skills to support them now and in the future.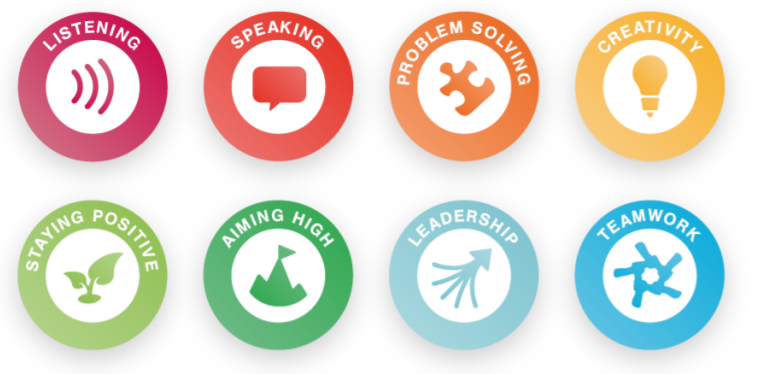 Research has shown that building these eight essential skills can support the emotional wellbeing and academic success of children and young people, as well as preparing them for life beyond school.
Skills Builder has developed a Universal Framework that breaks each of these essential skills down into 16 teachable steps. We use this framework to teach and practise each of the eight skills at the appropriate level throughout school life.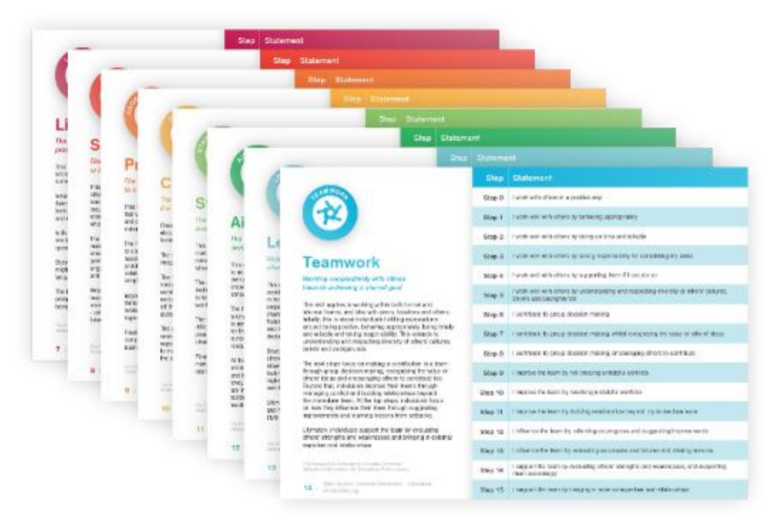 Skills Builder has a resource platform dedicated to helping parents and carers to build their child's essential skills at home: Skills Builder Homezone (skillsbuilder.org/homezone).
From Weekly Skill Challenges, to family activities and guidance to share with older children to access independent tools for their own skill development, Skills Builder Homezone can be enjoyed at a time and pace to suit all families.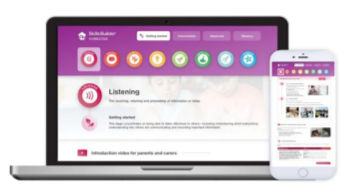 Our first skill is: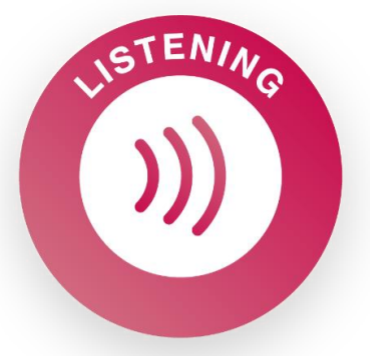 The receiving, retaining and processing of information or ideas
This skill is all about being able to listen effectively to others.
Initially when developing this skill we focus on remembering short instructions, understanding why others are communicating and picking out important information.
We then look at how to demonstrate we are listening effectively, thinking about body language, open questioning and summarising and rephrasing.
Suggested activities to try at home to build the skill of Listening:
For younger children
Read a story together. Stop as you go to talk about what might happen next. When you have finished, talk about what happened in the story.

Dance together to 'Heads, Shoulder, Knees and Toes'. Sing the song and encourage your child to listen carefully and copy the actions. Alternatively, teach your child any other song and dance routine that you know!
For older children
Listen to and review an audiobook or podcast. Talk or write about what was good about it and if you would recommend it to others.

Arrange a phone or video call with an older family member. Speak clearly and listen carefully to the other person in the conversation.