Parents of Rushden Primary Academy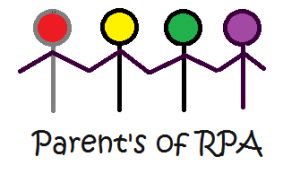 Our aim in the Parents of RPA is to raise funds to support the school in the work it does by holding fun events for the pupils and their families. We hold many events throughout the school year, culminating in our summer fete, which brings the whole school community together. The success of the Parents of RPA depends on the support of the parents who volunteer their time and effort to support us, and on the support of the parents, staff and community. After three years of hard work we were able to raise funds to buy the school a new stage, which was the first project of what we hope will be many to come. We are grateful for your support in our work, and anyone who would like to join us will always be welcome!
Charity registration number 1181689
A copy of our Policies and Procedures can be found below.
Core Committee Members
Chair – Mrs Johanna Wootton
Vice Chair - Mrs Rachel Richardson
Treasurer –
Secretary – Mrs Amy Horlick
We are always looking for volunteers to join us or help out at events etc. If you are interested or would like to find out more, please contact us at parentsofrpa@yahoo.com