Oxford Reading Tree

The magic key to a lifelong love of reading!
This reading scheme is used in over 130 countries around the world because children just love reading about the fun characters! The series takes children from phonics, through to richer reading which includes breadth and unrivalled support.
What are book bands?
Oxford Reading Tree has a vast selection of reading books, which are used in schools across the UK. These are carefully graded by reading levels known as book bands. This means that when you know your child's book band, you will be able to select books from different reading schemes with confidence, knowing that they are the right level for your child.
Each book band has its own colour. These are shown below together with some sample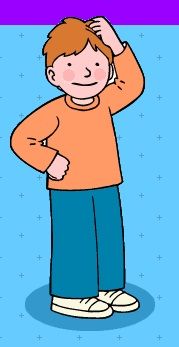 pages to show the levels of difficulty at each band.
Your children will read all about Biff, Chip and Kipper, the ultimate character series – a magical combination of humour, detailed illustrations, gripping storylines, rich language and characters your children will want to be friends with!
These ingredients make the Biff, Chip and Kipper stories perfect for triggering a life long love of reading from the start.
Reading Age and Book Bands
As you will see from the chart below, there are general guidelines about which book bands should be covered at each age group. Please remember that children learn in different ways and make progress at different times. It is possible that there may be seven year olds on book band red and five year olds on book band turquoise.
Click here to view the book bands!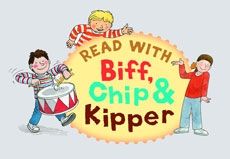 As a rough guide, children are expected to reach the highest level (lime) at seven or eight years old. Children who read above lime level are reading fairly fluently and although some books are still graded above this level, children are reading such a wide range of material that the banding becomes not so important.