Implementation and Impact
IMPLEMENTATION
At Rushden Primary Academy, we embrace the Mastery Approach to teaching mathematics. Every year group follows the White Rose maths scheme. This ensures that a coherent, consistent approach is adopted in all year groups. The teaching blocks are broken down into smaller steps ensuring that significant time is spent developing a deep knowledge of the key ideas that are needed to underpin future learning. This means that all pupils can master concepts before moving to the next part of the curriculum sequence, allowing no pupil to be left behind. Pupils who grasp concepts rapidly are challenged by being offered greater-depth problems. Teachers provide scaffolding and relevant support as necessary. Children who don't make expected progress are identified and interventions are put in place to support these children. We also use quality resources from other sources, including NCETM, Planpanion, Testbase, Nrich and I See Maths. The children are also encouraged to apply their mathematical knowledge including measurement and data handling to science and other subjects. The children in the Early Years Foundation Stage are taught new concepts as a class and then practical maths activities are available as part of the continuous provision.
Children practise maths facts each day, such as counting, number bonds and times tables to enable them to be fluent. Pupils are encouraged to use mathematical vocabulary to reason and explain their work. Discussion in maths is often generated by key questions such as 'What do you notice?' and 'What's the same/different?' A wide range of concrete manipulatives are used to reinforce understanding. Alongside this, the children are encouraged to make pictorial representations before going onto the abstract. We encourage resilience and acceptance that struggle is often a necessary step in learning. All children will have opportunities to identify patterns or connections in their maths. Our curriculum allows children to better make sense of the world around them by relating mathematics to everyday life. Teachers assess the children formatively as they are working, as well as providing summative assessments at the end of a block or year, including White Rose tests, KS1 and KS2 SATS, Year 4 Multiplication Check and PIXL papers.
At Rushden Primary Academy, mathematics lessons typically last for one hour. The frequency of these lessons varies across different year groups. In Early Years Foundation Stage (EYFS), there may be a few sessions per week, while in other year groups, mathematics is taught five times a week.
To strengthen arithmetic skills, Key Stage 1 and 2 students engage in daily arithmetic sessions. These sessions, known as Number Sense sessions in Key Stage 1, involve focused practice on numerical calculations. Additionally, in Year 2 and Key Stage 2, teachers create custom questions based on identified gaps in learning, which may be identified through whole-class teaching, PIXL (Partners in Excellence) assessments, or SATS (Standardized Assessment Tests).
To supplement classroom instruction, every student at Rushden Primary Academy has a personalized login for either TimesTable RockStars or Numbots, depending on their age. These online platforms provide interactive activities and games to support the development of times tables or number sense skills. Students are encouraged to use these resources regularly, both in school and at home, and they are given opportunities to challenge themselves and improve their scores on a weekly basis.
Classrooms are equipped with learning walls to aid in maths lessons. The content of learning walls is flexible and contains key vocabulary, concepts and knowledge. This is continually revisited and will constantly need to be on display while some will relate to current learning.   
Out of school, children are encouraged to learn number bonds and times tables using the Times Table Rockstars and Numbots websites. Homework is set using the 'Atom Learning 'and 'Planpanion' website, which introduces the activities using a child-led video and then the children have practical activities to try.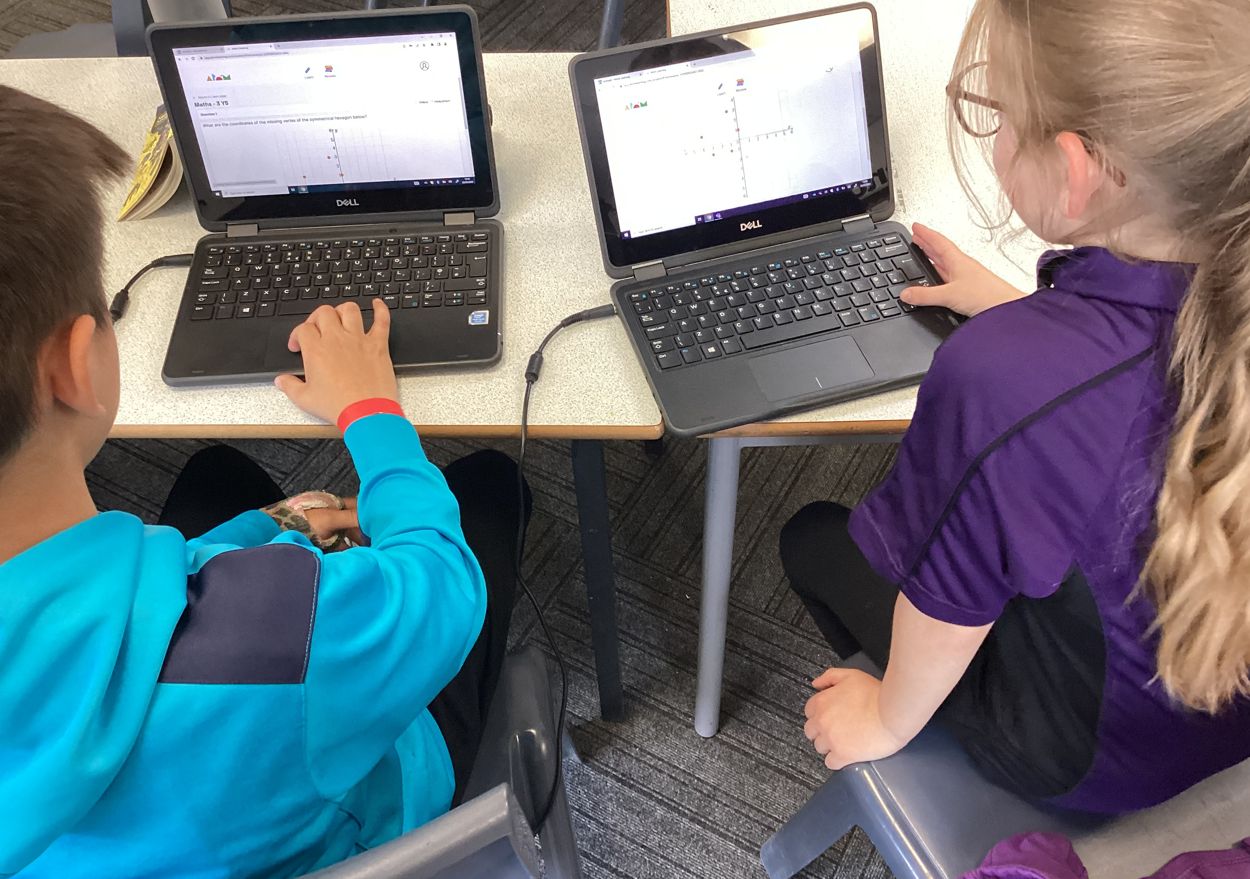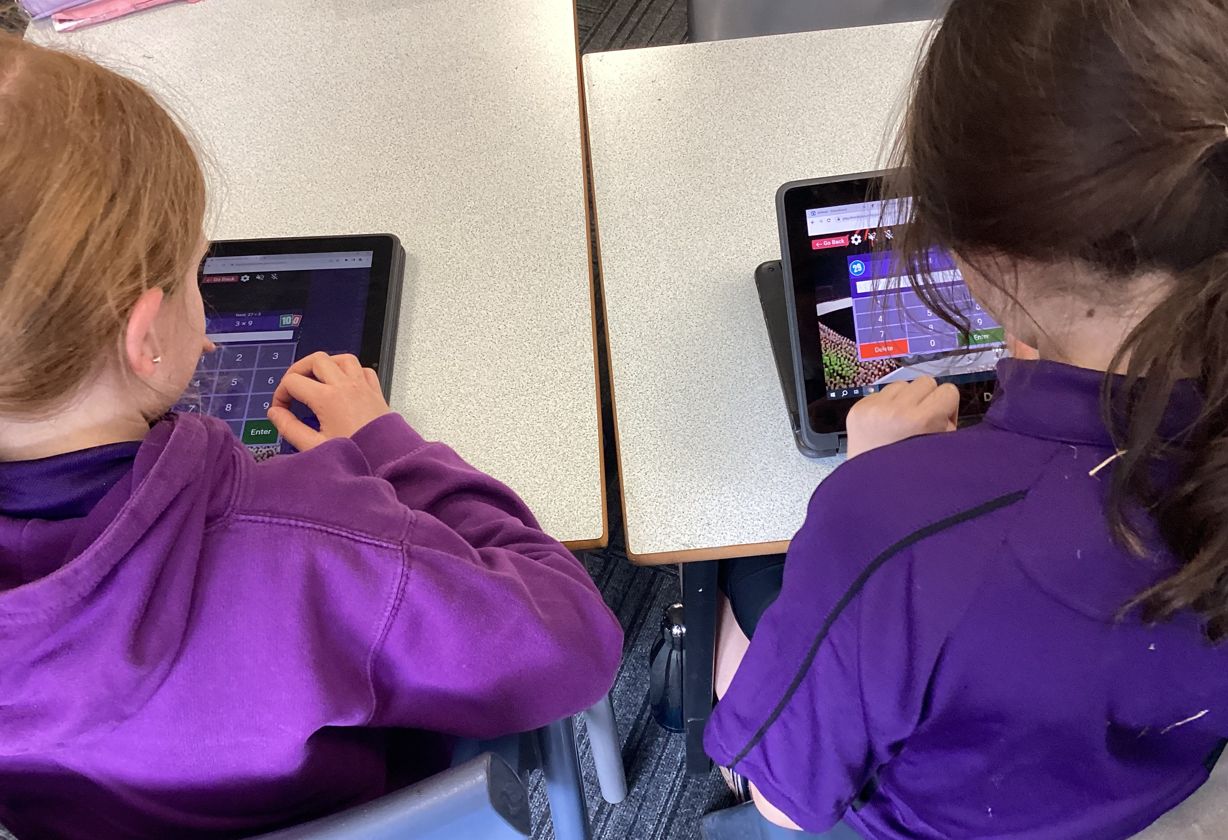 This link from White Rose Maths outlines the progression in the different year groups:
https://whiterosemaths.com/new-schemes
IMPACT
At Rushden Primary Academy, you will see engaged children who are all challenged. They have the skills to use methods independently and show resilience when tackling problems. They recognise relationships and make connections in maths lessons. They talk confidently about maths to their peers and teachers, using correct mathematical language to explain their ideas. They know how and why maths is used in the outside world and in the workplace. They can independently apply mathematical concepts to new problems in unfamiliar situations. They demonstrate a quick recall of facts, including the recollection of the times tables.
https://www.gov.uk/government/publications/national-curriculum-in-england-mathematics-programmes-of-study
Certificates
Every week, we honour exceptional students in mathematics during our Celebration Assembly. These students have demonstrated remarkable skill, reasoning, motivation, and determination in their mathematical pursuits. They receive a well-deserved award, inspiring their peers and fostering a culture of excellence in mathematics within our school community.