History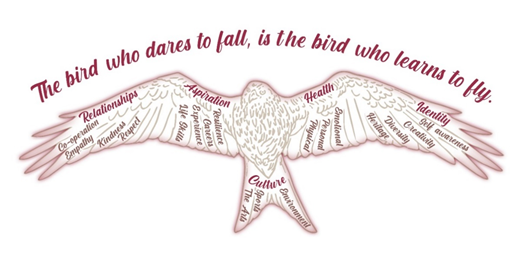 Our History Lead is Theresa Dignan.
Intent
C: We learn about past events and how it has formed today's culture.
H: We recognise how our health has changed over time by learning about past events and attitudes.
A: We build aspirations by learning about historical figures and how they have influenced us.
I: We develop our sense of identity by learning how history has shaped today's society.
R: We understand how relationships have changed over time, including our economy, class, politics, and race.
At Rushden Primary Academy we use Focus Education to ensure our curriculum...
Is designed to focus on the main historical concepts that pupils need to learn and remember. It is also true to the national curriculum for both Key Stages 1 and 2.
Ensures full coverage of the National Curriculum is met.
Has a high focus on reading, writing, mathematics, PSHE, religious education, physical education and a foreign language.
Is designed to give a metacognitive approach to leaning a knowledge rich curriculum.
Is underpinned by our British values, equalities, school ethos and the need to build cultural capital for all our pupils.
Vision and aims for History in our school
Children will be/have:
An enthusiastic attitude towards history lessons and begin to ask and answer questions about the world around them.

An ambitious history education that will help pupils gain a coherent knowledge and understanding of Britain's past and that of the wider world.

High-quality teaching that will equip children to ask perceptive questions, think critically, weigh evidence and develop perspective and judgement.

An understanding of the methods of historical enquiry, including how evidence is used rigorously to make historical claims, and discern how and why contrasting arguments and interpretations of the past have been constructed.

Understanding of historical concepts such as continuity and change, cause and consequence, similarity, difference and significance, and use them to make connections, draw contrasts, analyse trends, frame historically valid questions and create their own structured accounts, including written narratives and analyses

Know more and remember more in each area of History studied, each lesson to have a structure whereby prior learning Is always considered and opportunities for revision of facts and historical understanding are built into lessons.
Photos from Year 3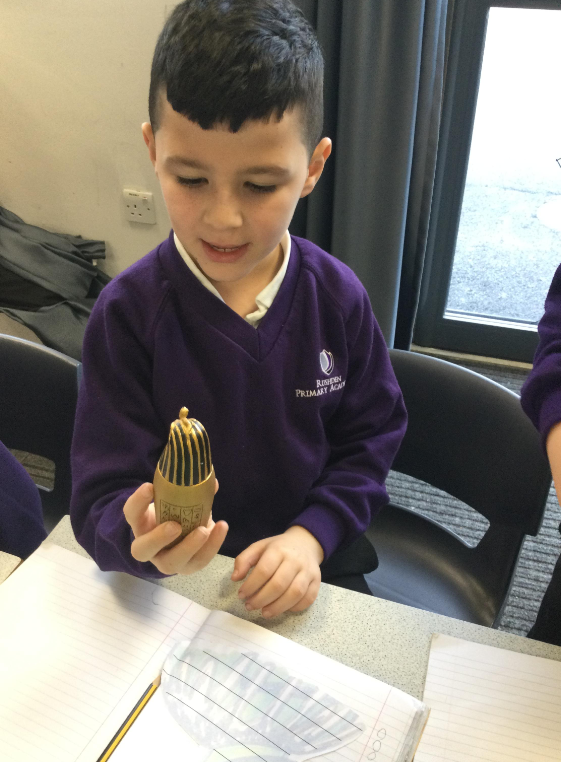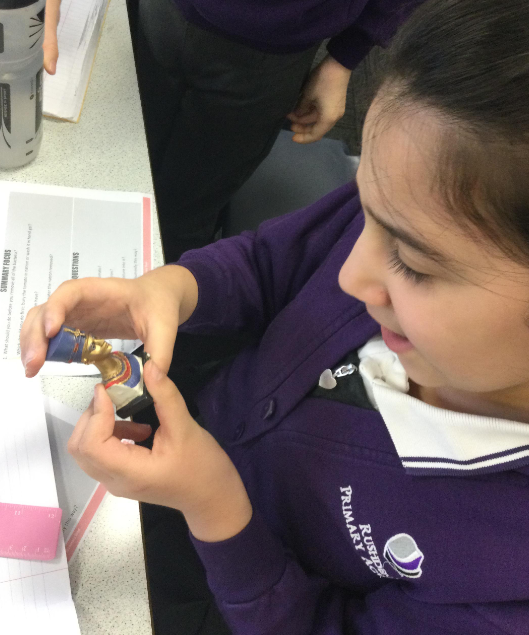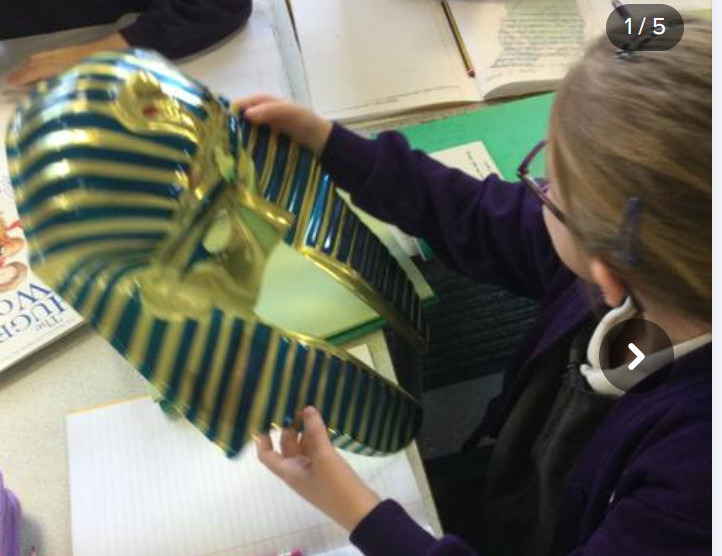 Progression of key concepts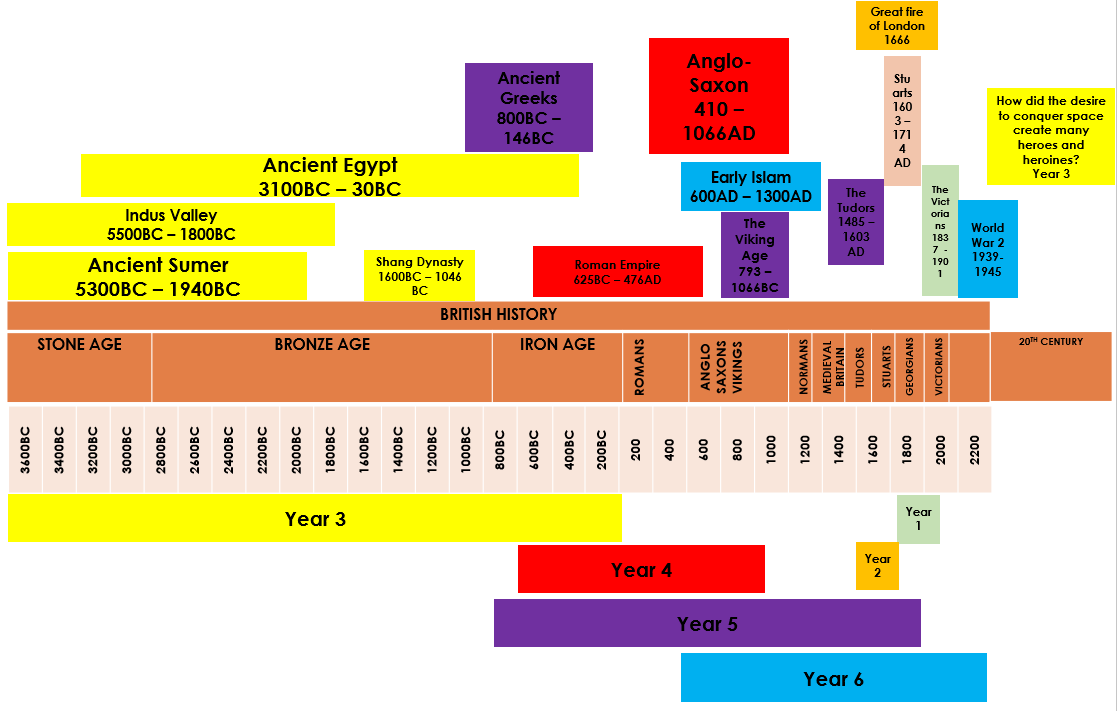 Key principles underpinning our curriculum:
Children knowing and remembering 'sticky' knowledge

Make explicit links and connections between subjects and real-life experiences.

Resource rich environment.

Children have an enthusiastic attitude towards history lessons and begin to ask and answer questions about the world around them.
Sticky words are identified on a knowledge organiser, taught throughout a unit of work and referred to during the day. As a way of assessment, children are expected to apply these sticky words to their writing across the curriculum. If children use these words successfully, the use of gold star stamp is applied to their work.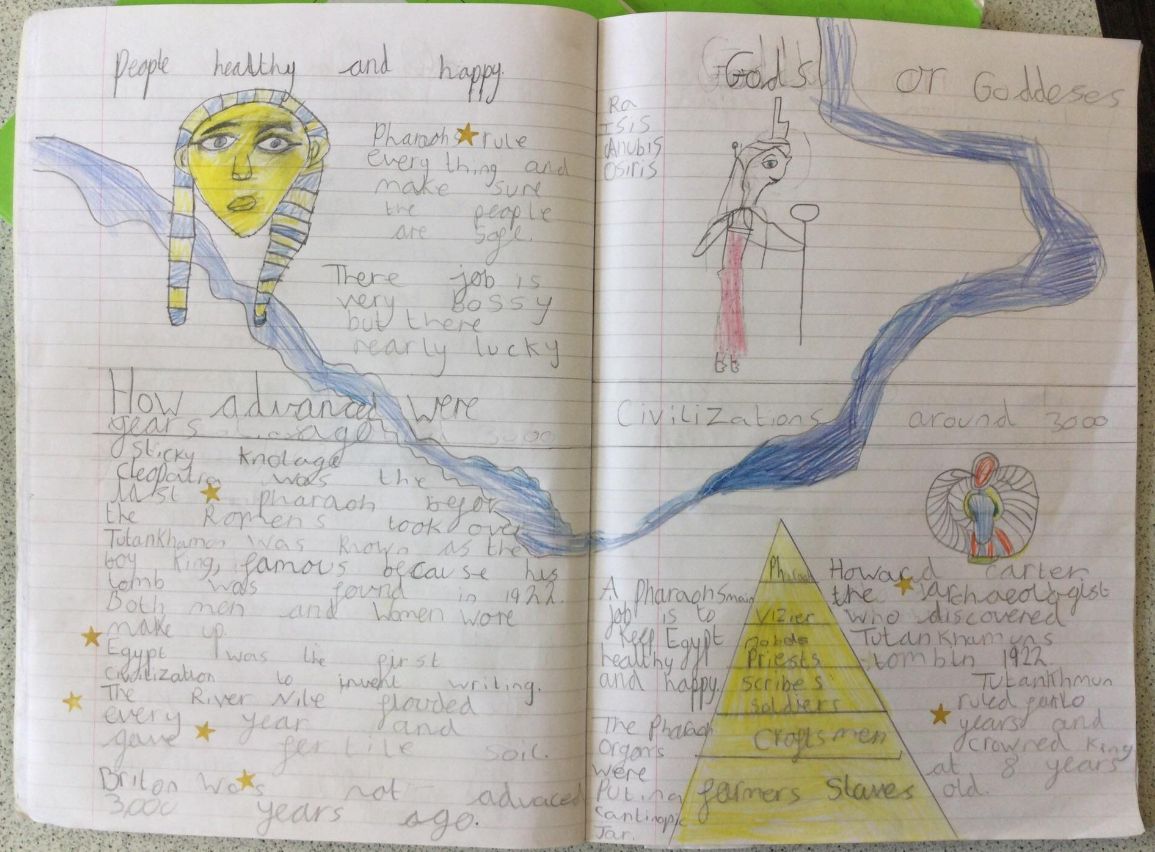 Curriculum Boards
Curriculum boards support learning in the classroom by acting as a scaffold to refer to for teachers and pupils. They display all of the relevant learning the children have completed and celebrate outcomes that have happened.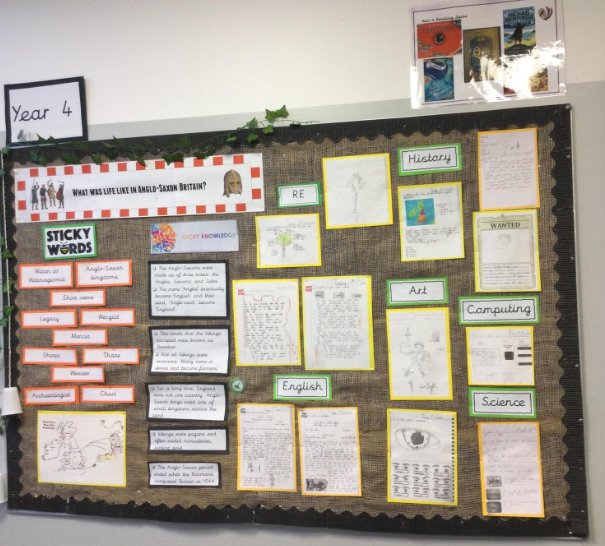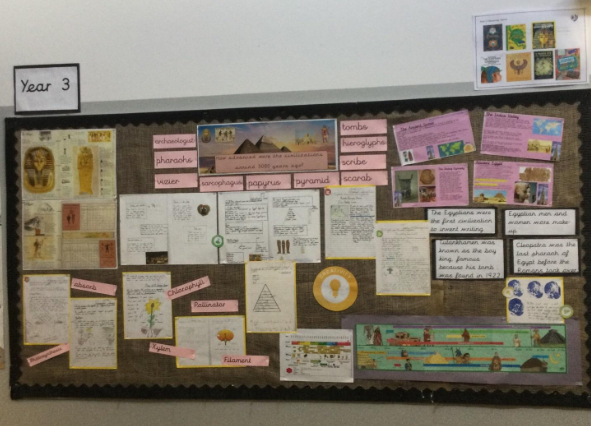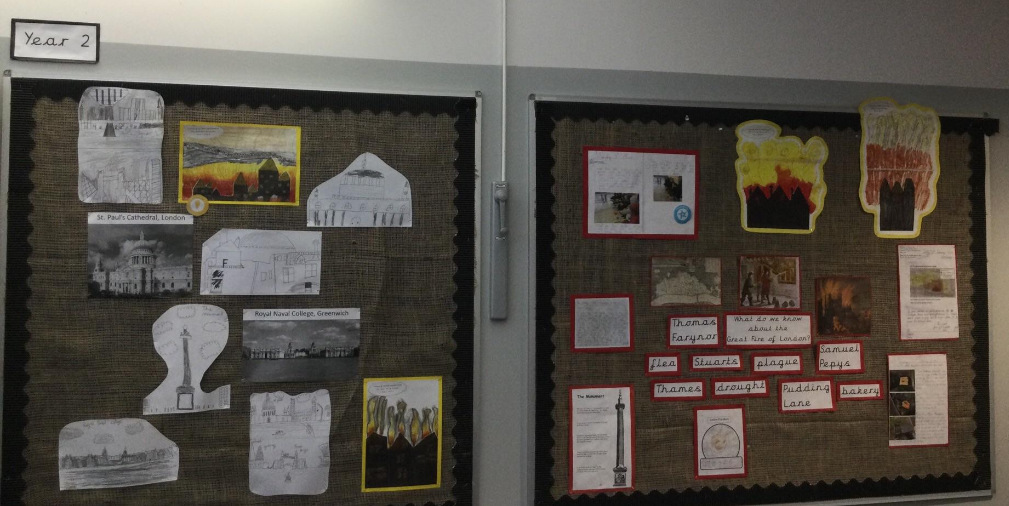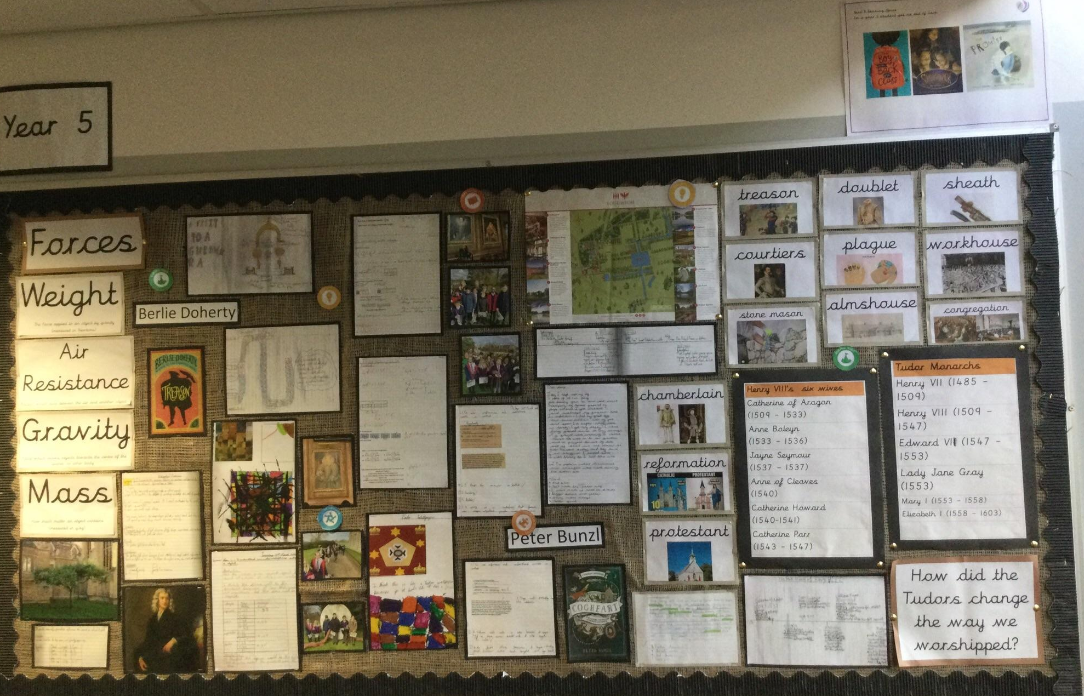 Big Question Showcases
At the end of each unit of learning, children answer their 'big question' giving them the opportunity to recall the learning that has taken place. This takes account of 'disciplinary knowledge' as well as 'substantive knowledge' so that pupils 'know and remember more' but also 'to do'.
Here are some examples of end of unit big questions:
Year 3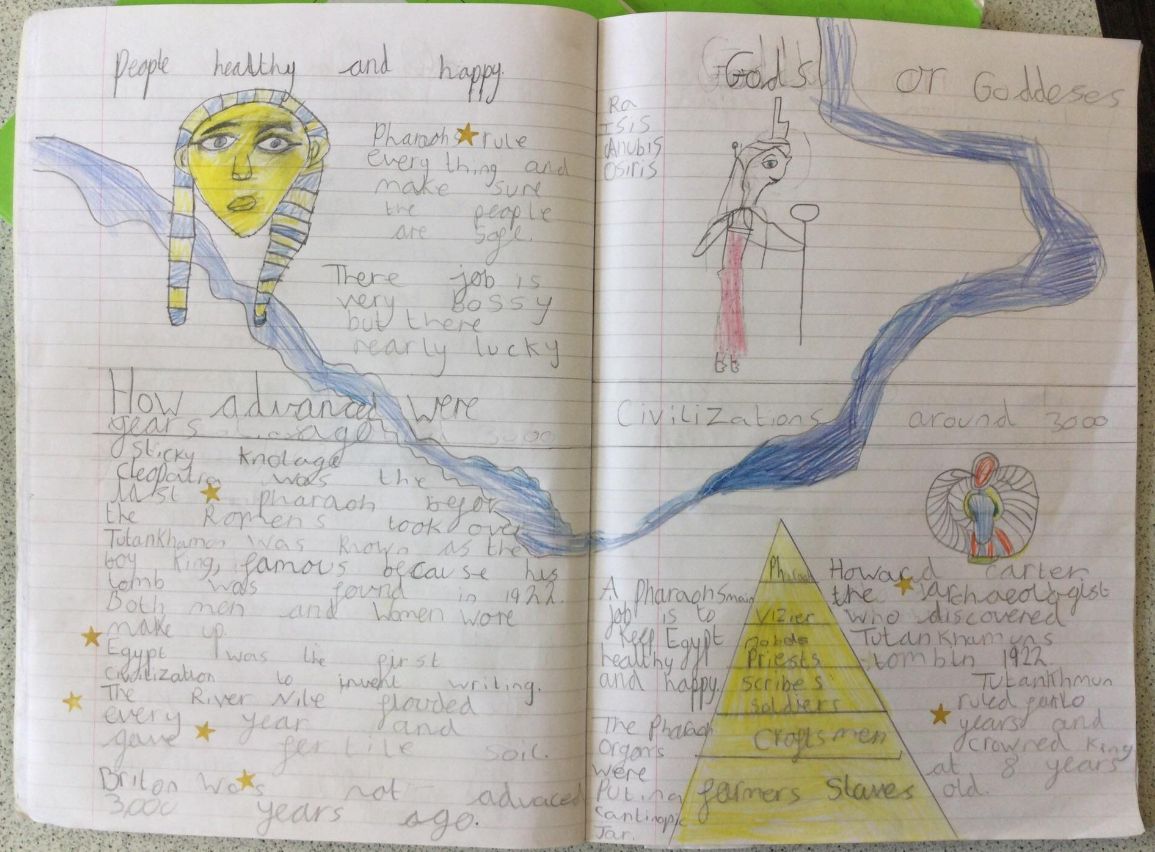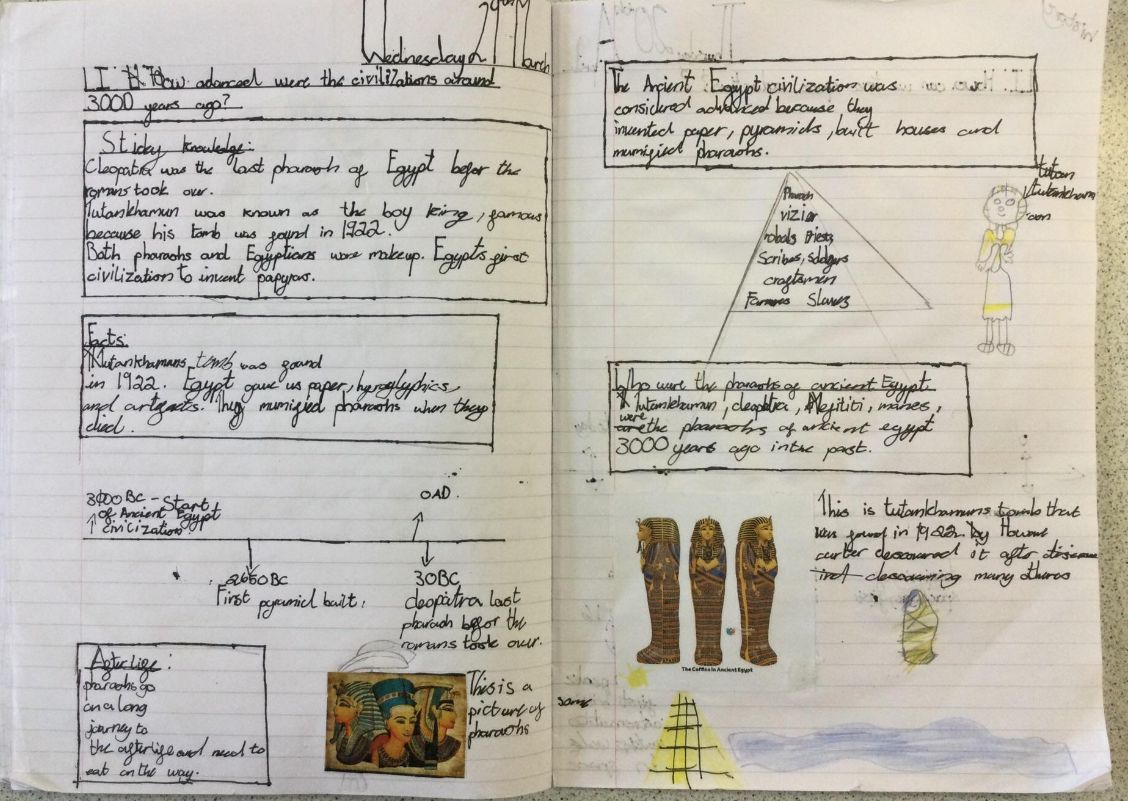 Year 6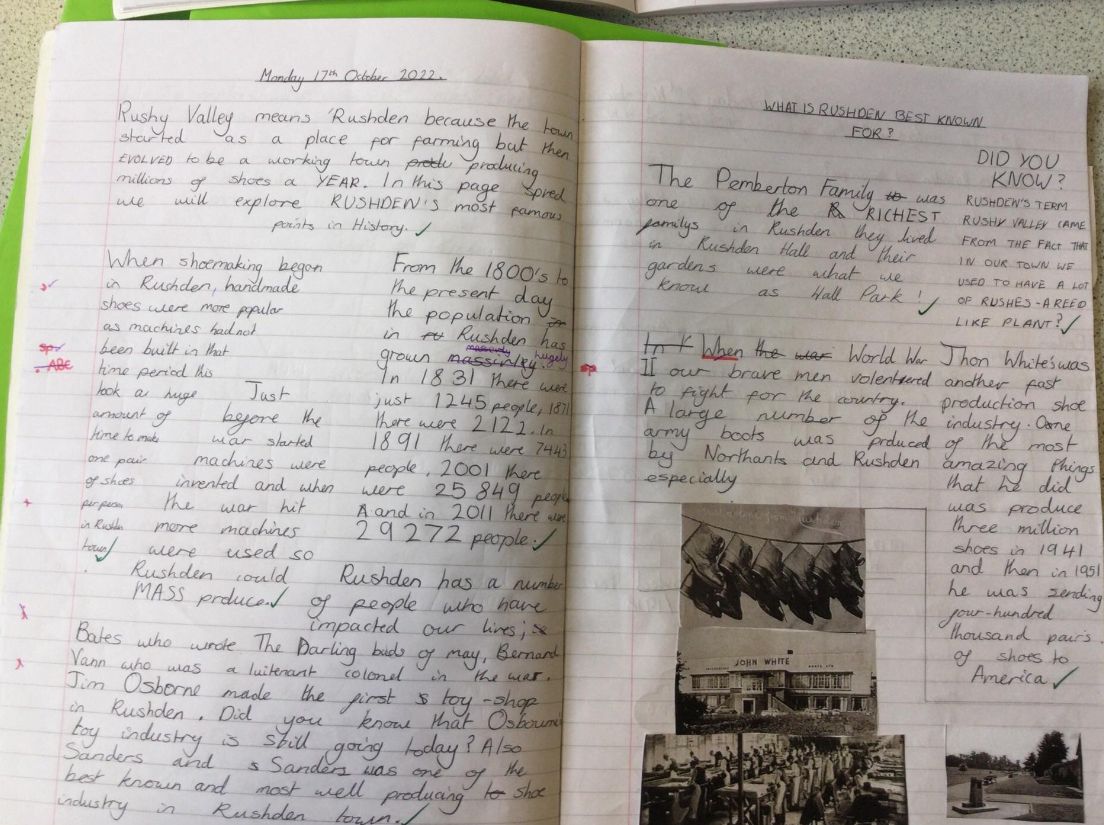 Implementation
Each topic will have a knowledge organiser outlining the key knowledge that children should acquire. In addition, each organiser has a prior knowledge section. Here is an example of a Year 2 and Year 4 knowledge organiser: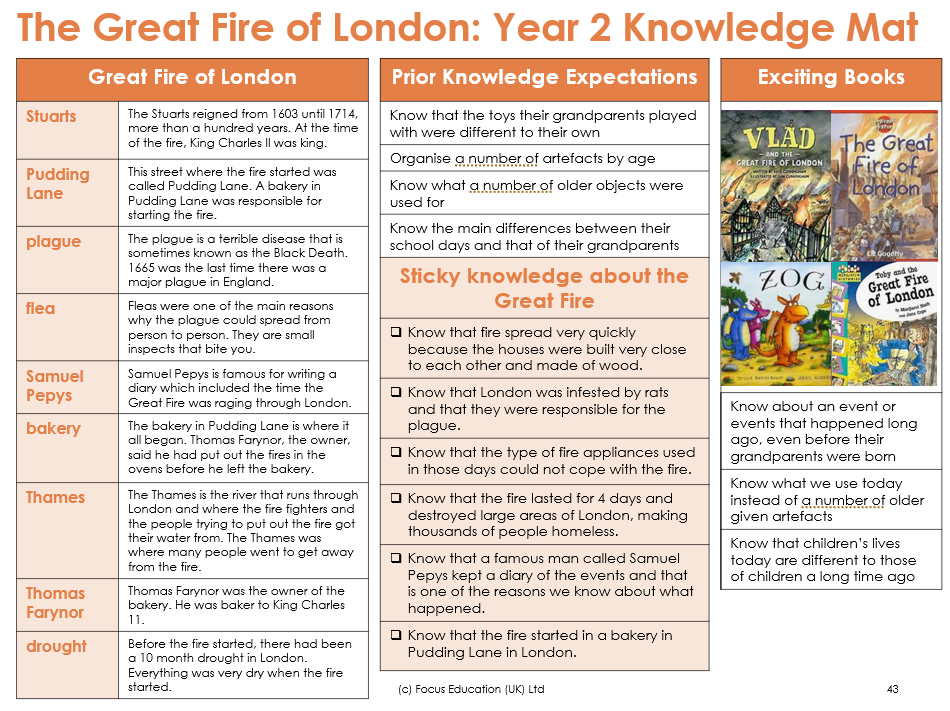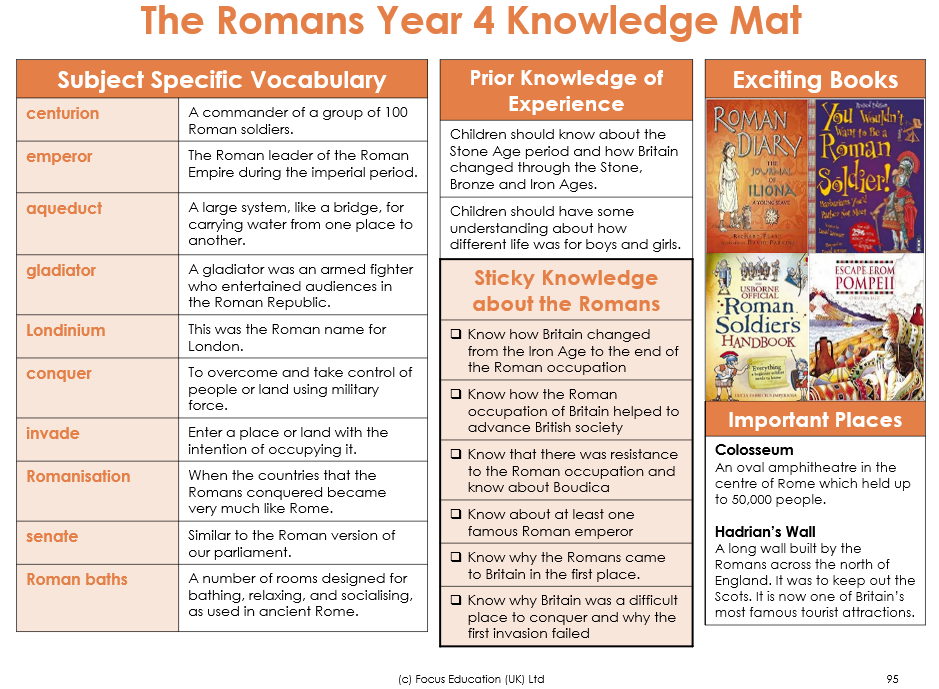 History Long Term Topic Coverage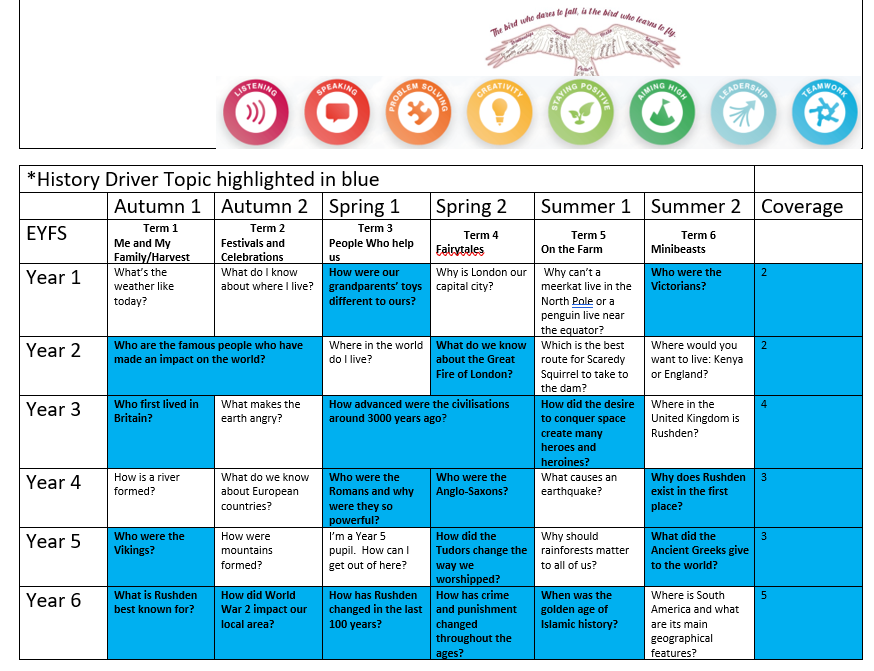 History National Curriculum Programmes of Study and EYFS Framework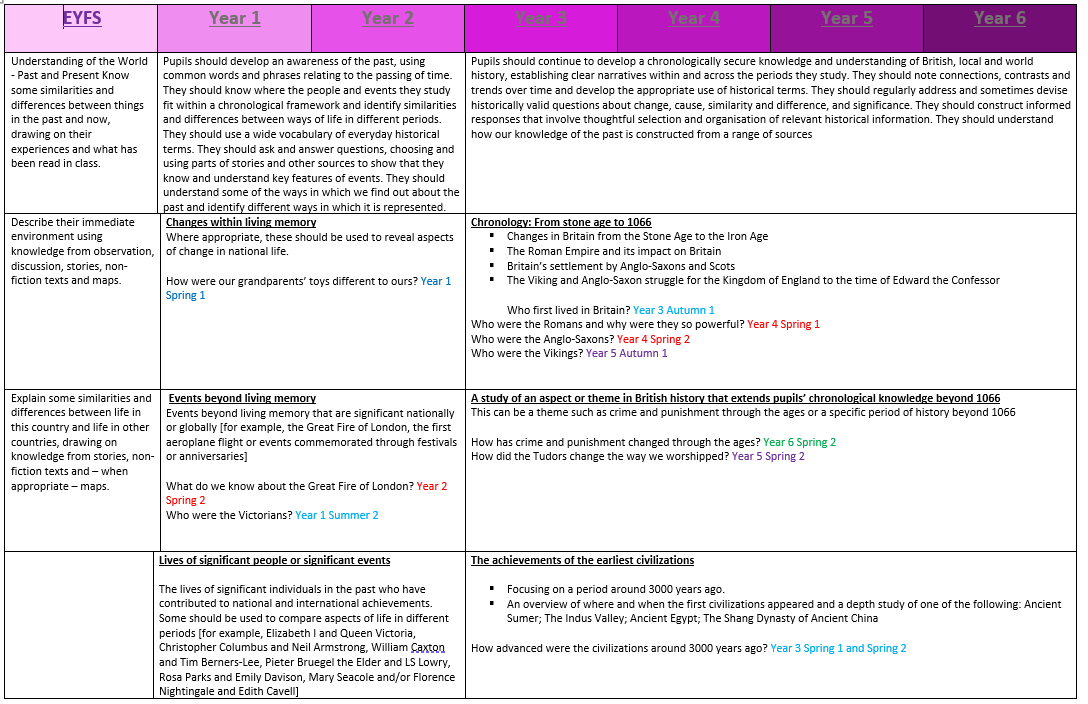 Lesson Structure
History is taught in weekly hour sessions (unless the driver subject that term is Geography). At Rushden Primary Academy our lessons follow our 'Flight Of the Kite'.