Geography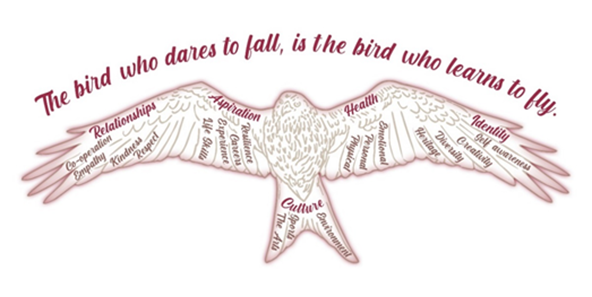 Our Geography Lead is Chloe Hales.
Intent
C: We explore different cultures in our own locality and from around the world.
H: We learn about environmental factors that will impact our personal health and the health of our planet. We learn how to make positive changes.
A: We build aspirations by learning about the wider world and understanding how and why countries differ from one another.
I: We develop identity by developing a clear understanding of our locality and the wider world and how it has changed over time.
R: We build relationships by encouraging group work and participating in fieldwork and practical exploration
At Rushden Primary Academy we use Focus Education to ensure pupils are taught high quality lessons covering the National Curriculum. The topics covered can be seen in the table below, during a Geography term the children are taught their topic in 1-hour lessons each week.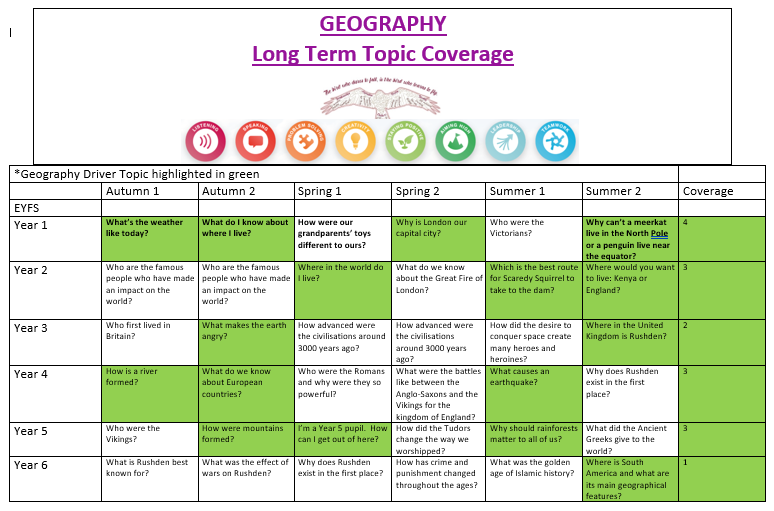 Each topic will have a knowledge mat showing both students and teachers the key features within the topic. Here is an example of a year 2 mat: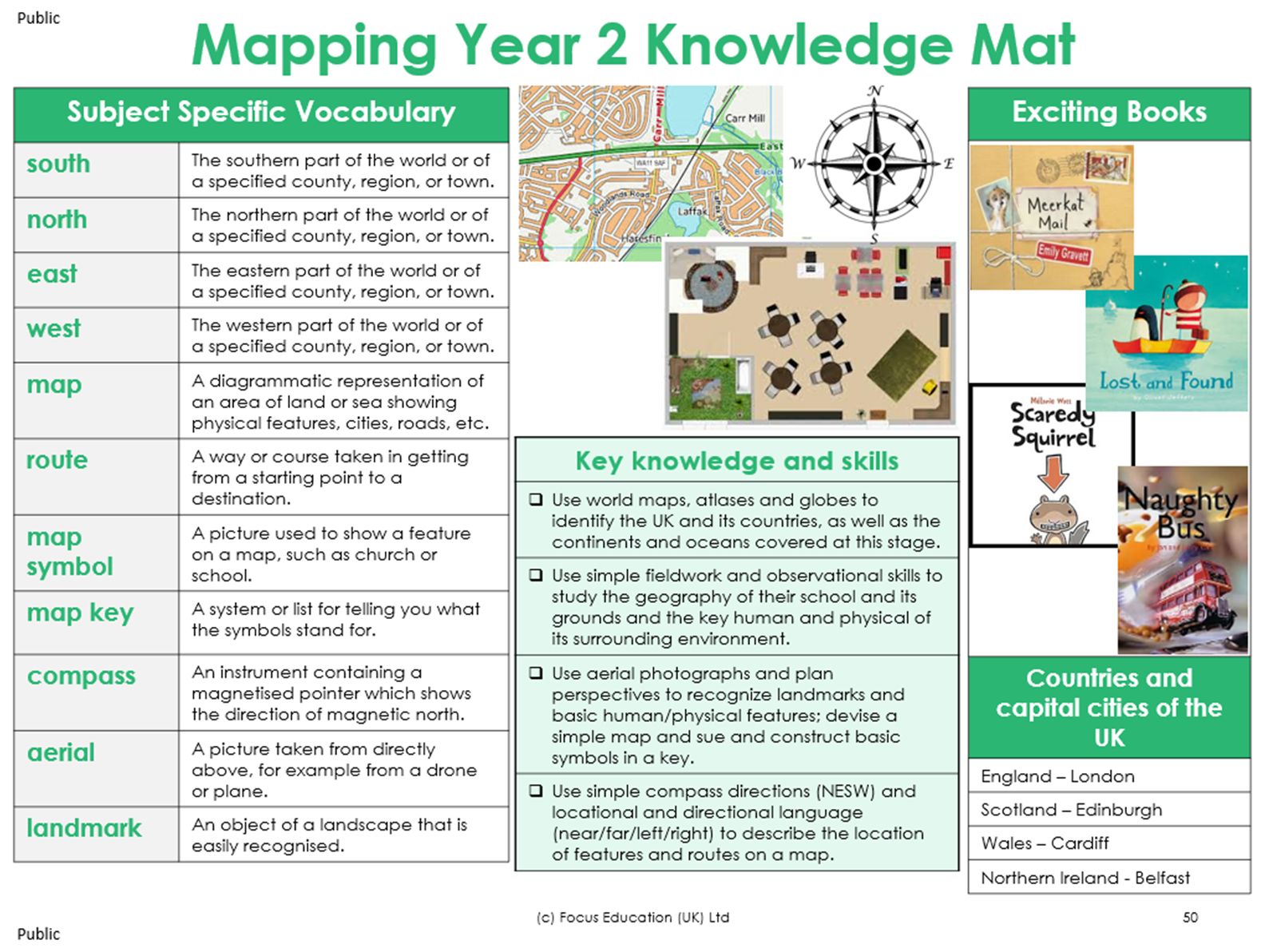 During Geography topics, we use sticky words, which are displayed on curriculum boards. These words allow children to develop rich vocabulary and learn the key terms within their topic. The progression of vocabulary can be found in the documents at the bottom of this page.