Early Years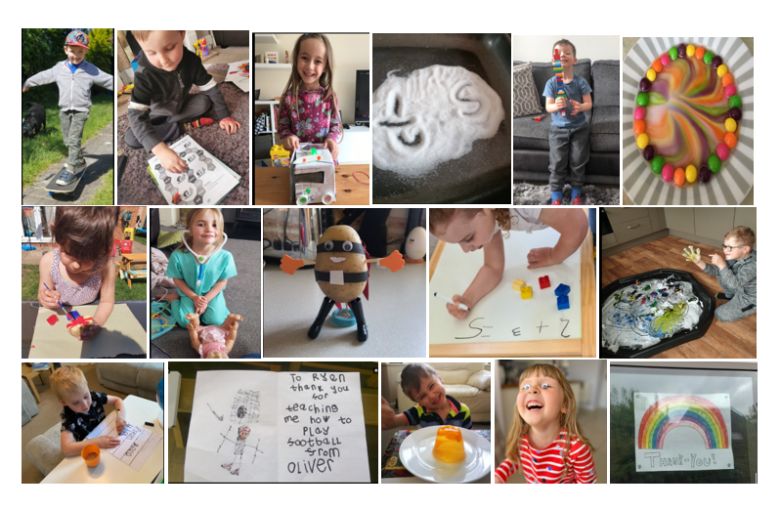 we are SO PROUD of how hard our Cats and Frogs are working at home! Here are a few of our favourite pictures from this week!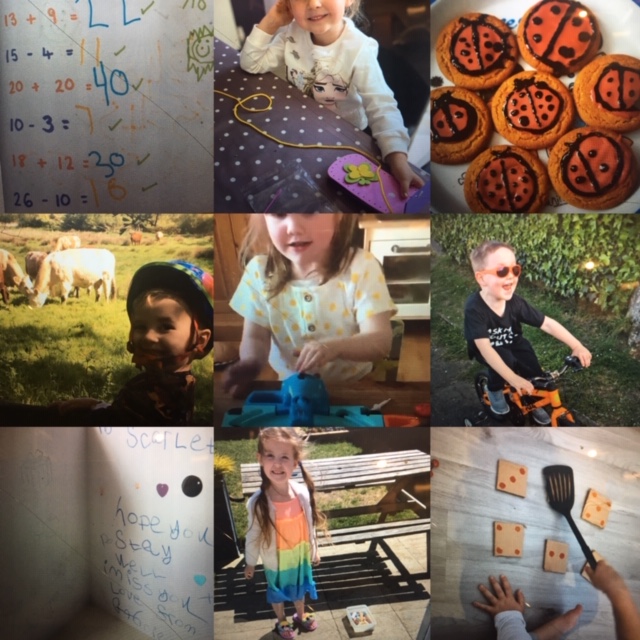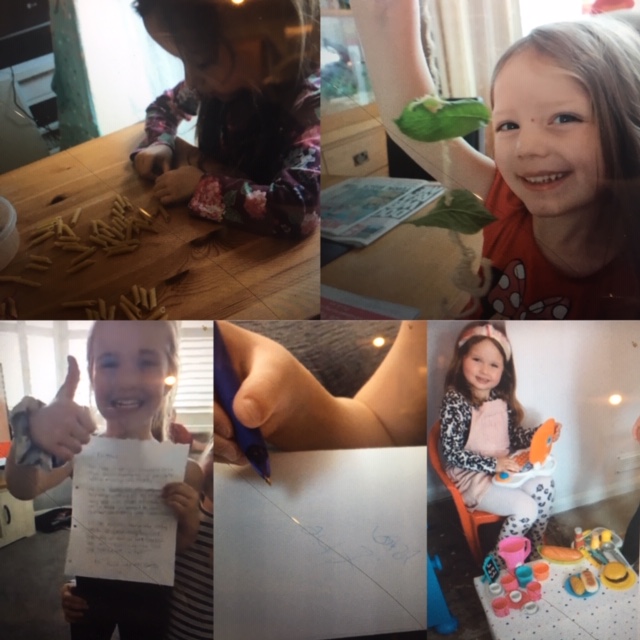 Some Favourites from this week! 26/4/2020 - 3/5/2020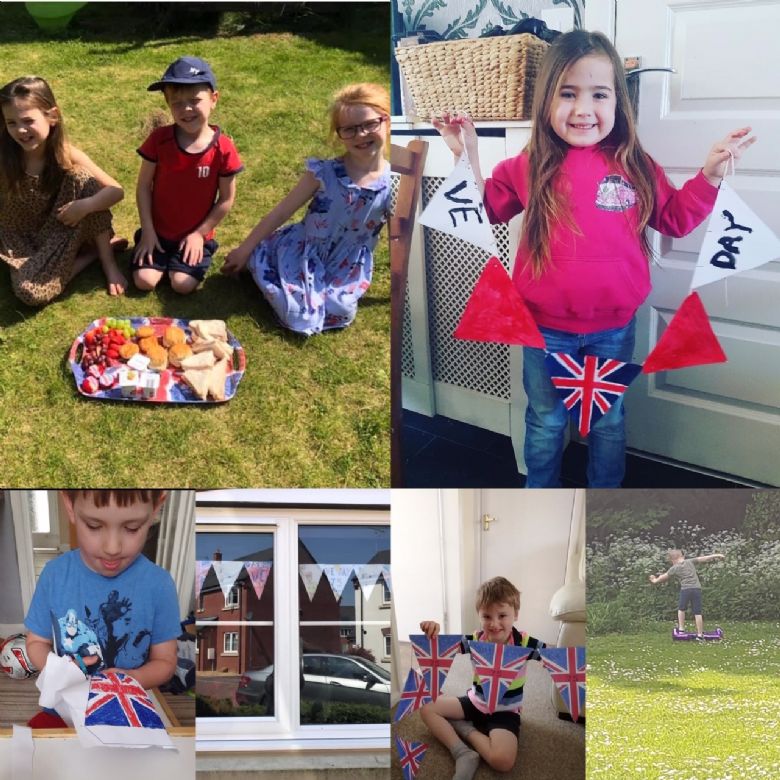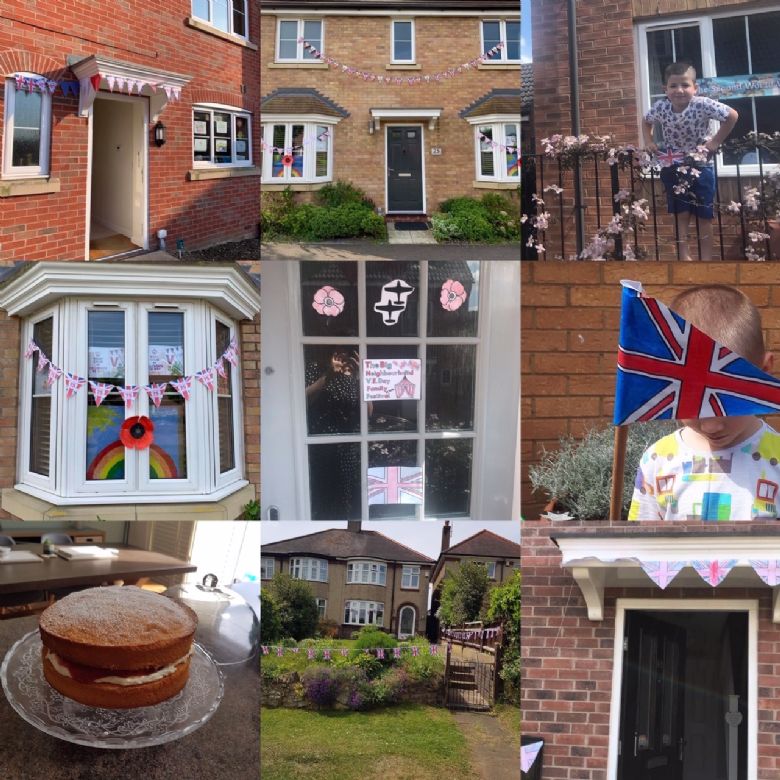 Here's how some of our Phase 1 children celebrated VE Day - 8/5/2020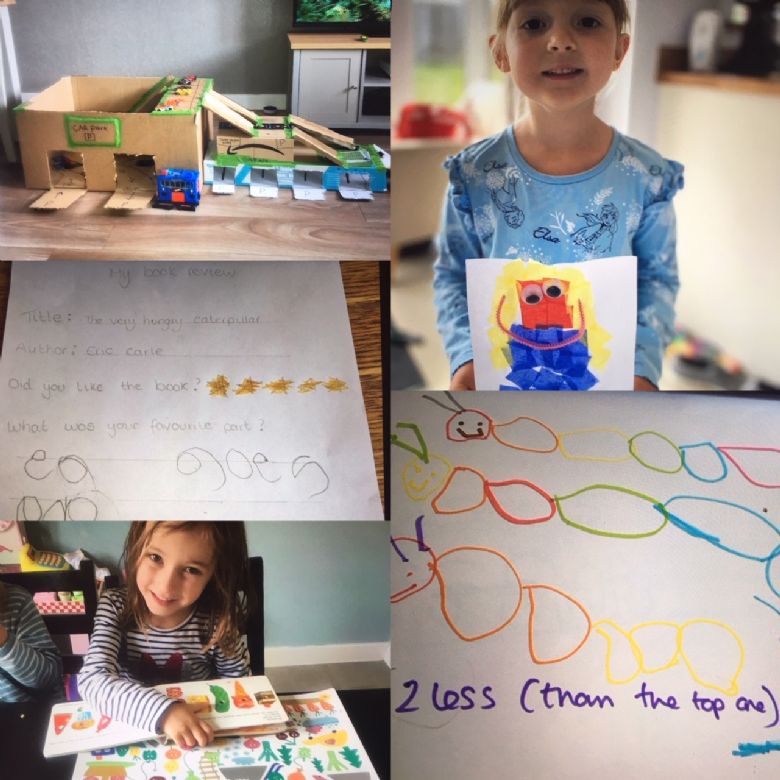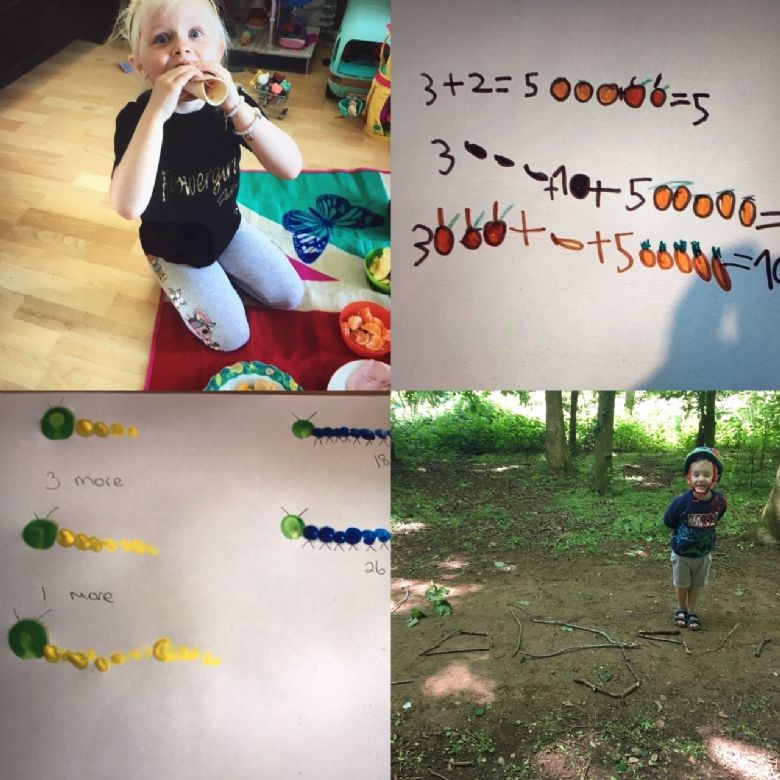 This week the children have been focusing on 'The Very Hungry Caterpillar' for their maths work. They have had picnics and shared their foods and made caterpillars of all different lengths. They have been writing their names in creative ways and finding rhyming words. Another busy week in Early Years! 15/5/20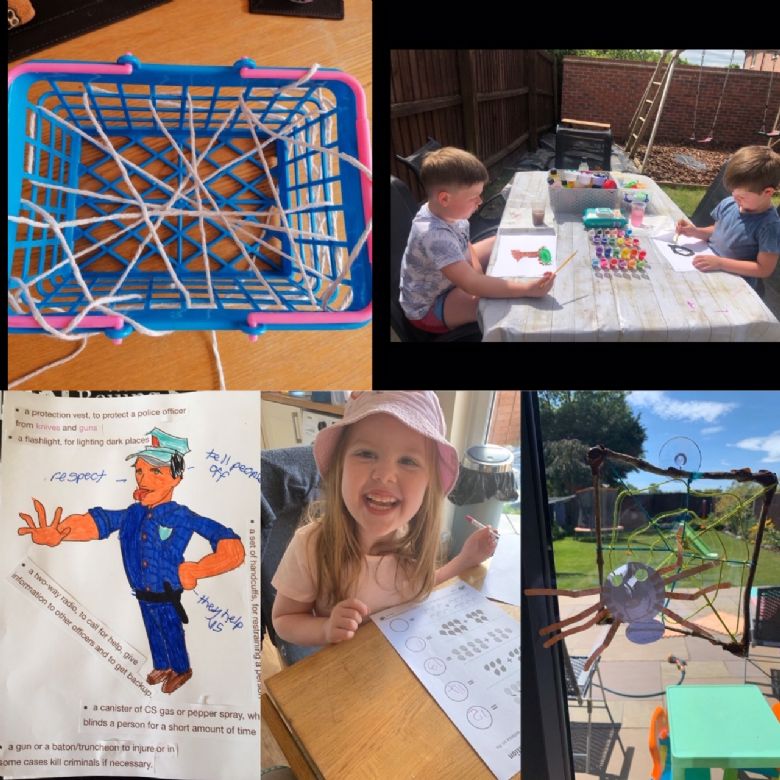 Some more fabulous learning from our wonderful children with lovely smiles to match! 20/5/20
Please find below EYFS work to complete in a digital form.
Here is a link that has videos on of staff from the trust reading stories or extracts from longer novels to keep them engaged in reading, whilst they are distance learning: https://flipgrid.com/fd8de150
In addition to this, RWI are offering daily phonics lessons on their youtube channel. Please go online and have a look, its an excellent opportunity and all completely free! https://www.youtube.com/channel/UCo7fbLgY2oA_cFCIg9GdxtQ
Children will be set work in weekly blocks via the 'memo' tab on Tapestry and the school website. There will be 5 suggested activities per day; Reading, Writing, Maths, Arithemetics and Motor-skills. EYFS staff will also share topic activities 3 times a week (Mon,Wed and Fri) on tapestry for children to have a go. If possible, we'd love for you to share the children's achievements by uploading pictures of their work onto Tapestry. EYFS have access to Numbots and Spelling Shed.
If you are not sure on your logins for tapestry, Numbots or spelling shed, please contacts one of the team and we will get these sorted for you.
You can contact us at admin@rushdenprimaryacademy.org (please state your child's name and class so this can be directed to the right people)
Summer 1
Hello our lovely Cats and Frogs,

We hope you have had a lovely Easter Holidays and have been very busy with your families.
In the resources section underneath is a document called 'week 1 planning'. This is the activities for this week. We will also be uploading topic challenges on Tapestry on Mondays, Wednesdays and Friday's.
The planning sheet has lots of activities on it, we are not expecting you to complete them all, it is just to give you a good variety so that there is something for everyone. Any questions, please get in touch :)