Design Technology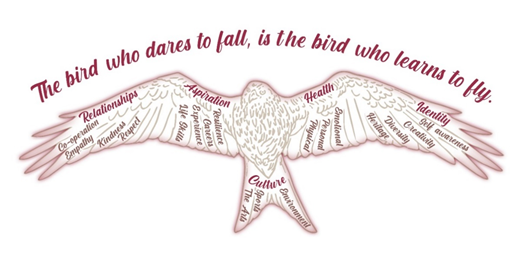 Our DT Lead is Chloe Hales.
Intent
C: We develop culture through reflection on inventions and products from around the globe.
H: We develop health through exploration of foods and diet.
A: We develop aspiration by creating and evaluating appealing products for the modern world.
I: We develop identity by encouraging independence through designing a variety of purposeful products.
R: We develop relationships through team building activities that develop communication and life skills.
Egg Race
We were lucky enough to participate in a whole school Design Technology project where we designed, created and raced egg carts. The brief was to ensure our carts could go far enough to get to the finish line as well as keeping our eggs safe! We had an amazing time getting outside to race against different year groups.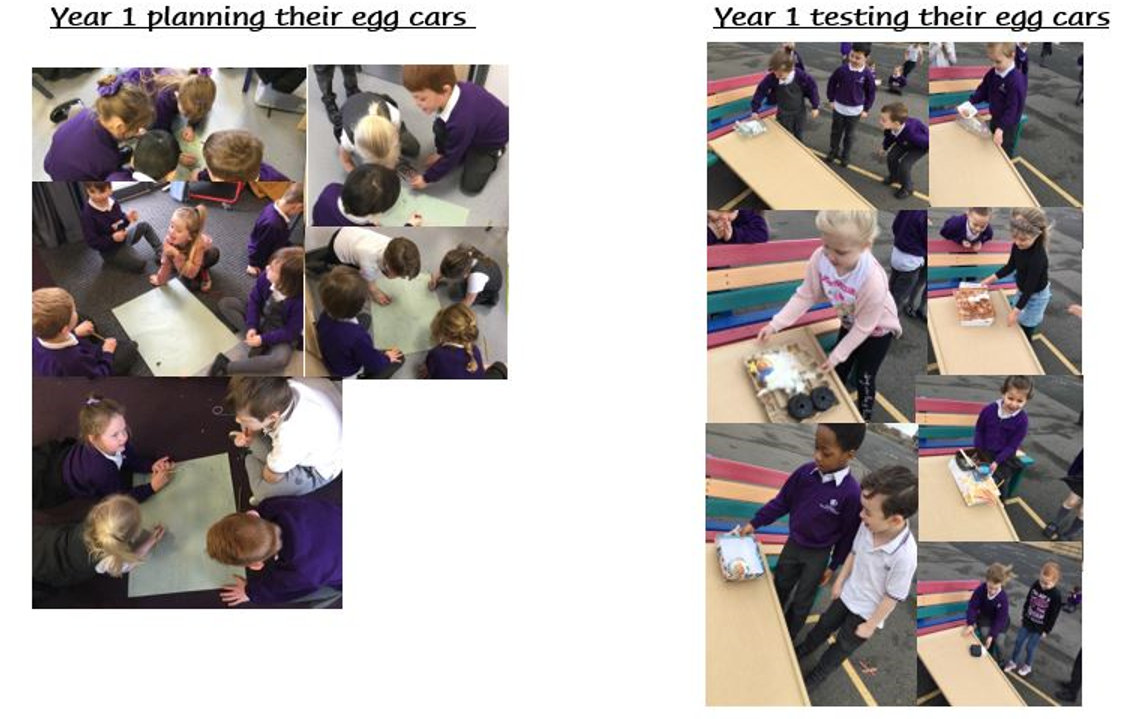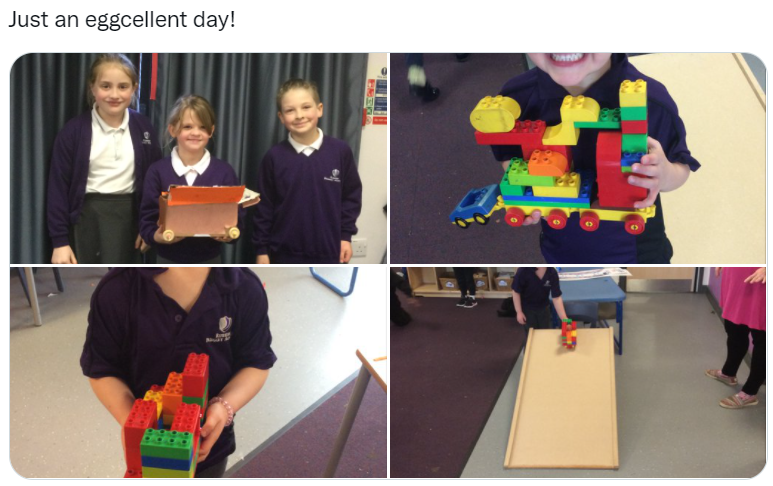 Food Technology
Year 1 listened to the Paddington bear story, they then used their knowledge of Paddington and his love of marmalade sandwiches to create their own marmalade sandwiches...they look delicious!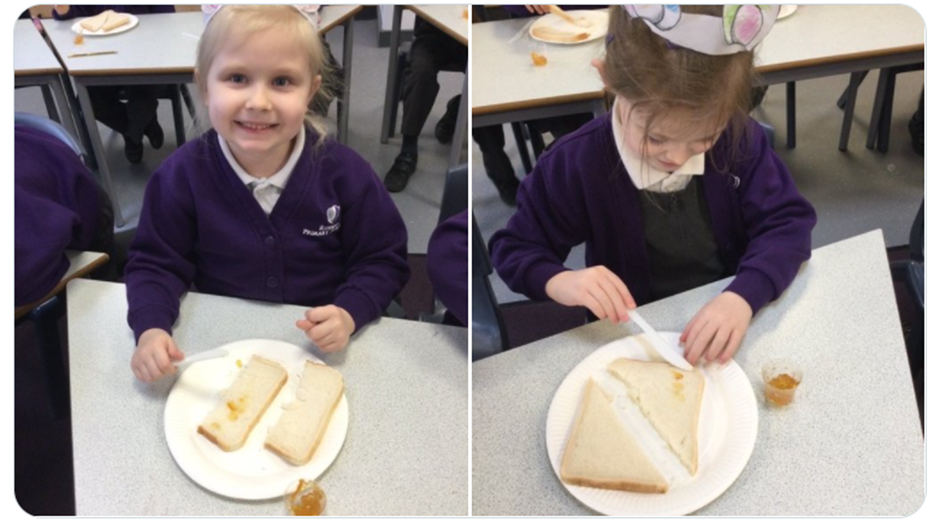 Year 3 have got creative with their maths and DT links, they created incredibly tasty pizzas. They had to use different toppings to represent different fractions of their pizza. They look incredible!