Computing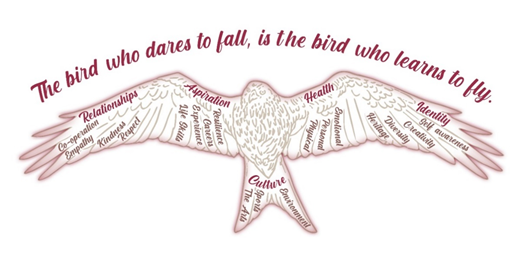 Our Computing Lead is Salina Caunyhe
Intent
C: We encourage our children to appreciate the different aspects of culture by allowing them to safely express themselves.
H: Our computing curriculum supports pupils' mental health by nurturing self-regulation.
A: Our curriculum will encourage our pupils to discover new skills which will prepare them for future aspirational careers.
I: Children learn about their online identity and digital footprint.
R: We believe pupils should celebrate being a part of the global online community by forming safe online relationships.
Vision and aims:
The curriculum we use to support our teaching of computing is called Teach Computing.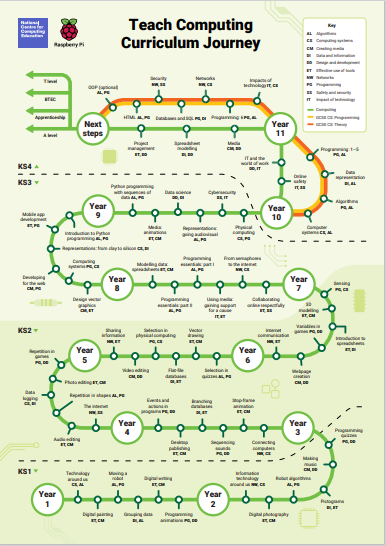 Our ambition
We aim to enable more young people to benefit from studying this important subject. Through this, we believe that their skills and career opportunities will be enhanced as the children will be/have:
Independent, responsible, competent, confident and creative users of information and communication technology.

The knowledge and skills to stay safe online.

An excellent knowledge and understanding of how technology can be used to aid learning and in the world beyond school.

The confidence and digital literacy to prepare and equip them for future workplaces and the challenge of a rapidly developing and changing technological world.

An interest in Computing and an enthusiastic engagement in learning, developing a sense of curiosity.

A good understanding of and be able to apply the fundamental principles and concepts of computer science, including abstraction, logic, algorithms and data representation.

The skills to use information technology to create programs, systems and a range of content.

The skills to evaluate and solve problems using technological devices.

Risk taking and innovation will be enriched through the computer science and computational thinking. Supporting children to become creative, logical, critical thinkers, who reason systematically and work collaboratively.
Curriculum map and progression: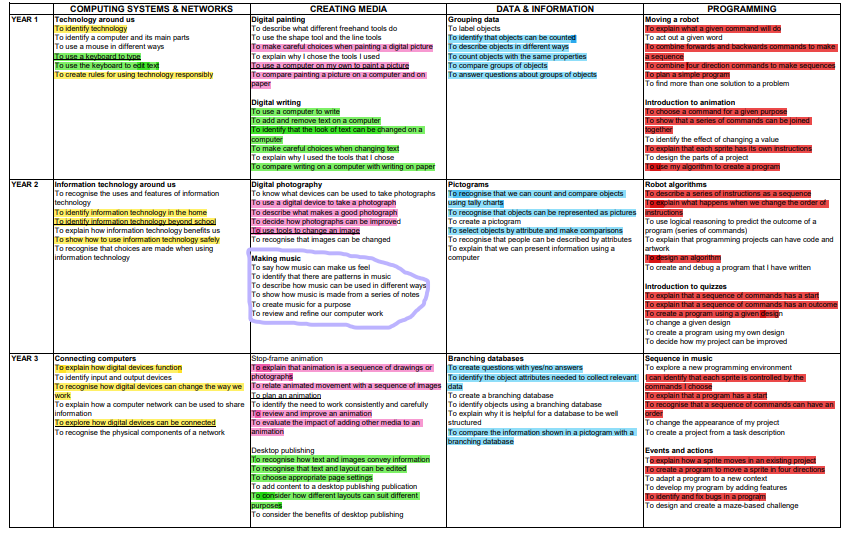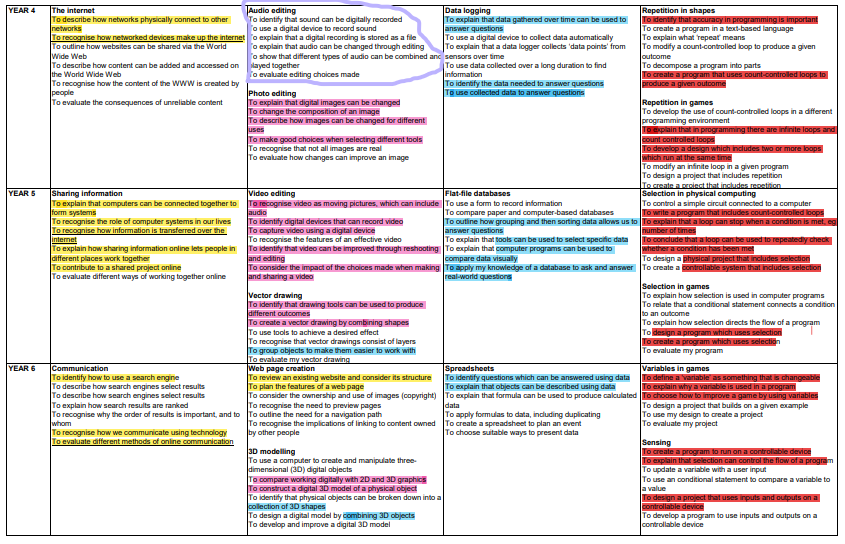 Vocabulary Progression