Clubs
This year (2023/2024), we have exciting opportunities available to our children. As a way of our setting being fully inclusive, which provides children with the experiences to develop their personal interests and skills, we have reviewed our after-school club offer and made significant changes!
Below outlines the clubs that are available throughout the year. We hope you agree that the offer is incredible and really offers a variety of skills.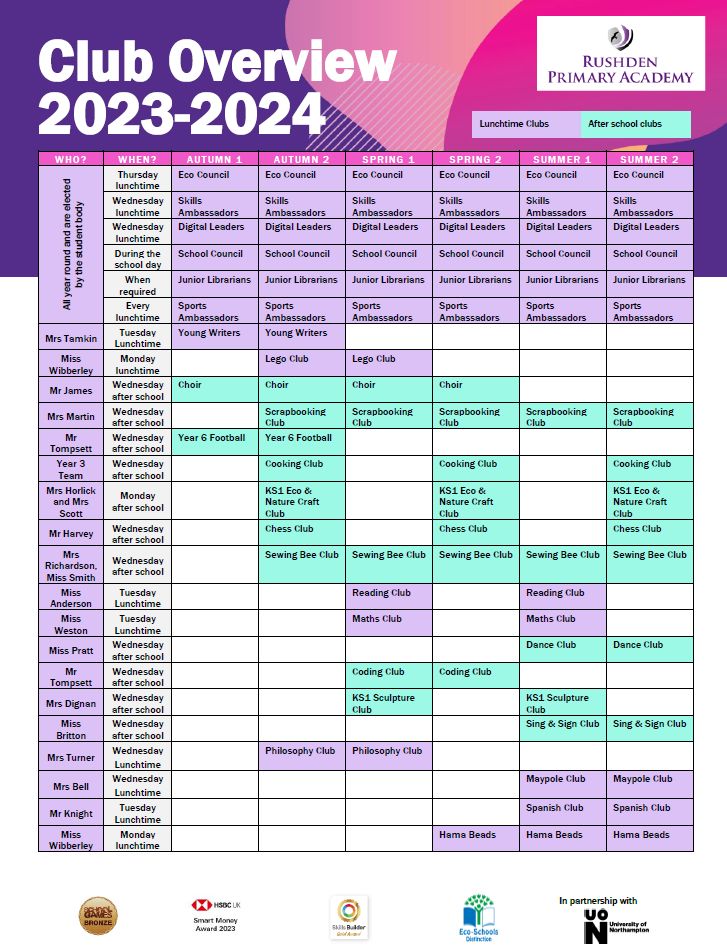 I hope that you'll agree that this is a brilliant step forward on increasing the opportunities across Rushden Primary Academy and will support us in inspiring our young minds.